Engels | Druk: New title | Paperback | 9780764584572 | 360 pagina's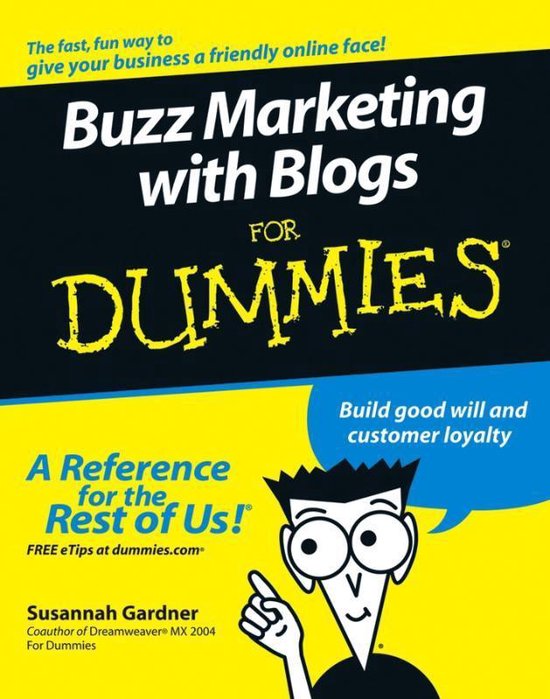 In this instant-communication world, buzz means business! And one of the greatest ways to get customers and potential customers buzzing about your business is with a Web log, commonly called a blog. Blogs can help you:
Introduce the people behind your business
Discuss relevant issues
Provide a clearinghouse for information and expertise
Show your business as a good corporate citizen
Support an exchange of ideas
Get honest feedback from your customers
Affect public opinion
If you're new to blogging, or if you know the mechanics of a blog but want some help refining and targeting yours,
Buzz Marketing With Blogs For Dummies
will get you going right away. An expert blogger shows you the ins and outs of putting together a professional-looking blog, walks you through the jargon, helps you decide what your blog should do, and even explains various software solutions. You'll find out how to:
Set up and maintain a blog, write in blogging style, and observe blogging etiquette
Define your audience and target your blog to reach them
Involve your customers, earn their trust, educate the public, and build community
Avoid possible legal pitfalls while keeping your blog interesting
Encourage contributions and links to your blog
Use images and design an eye-catching format
Optimize your blog for top search engine ratings, track your results, and measure your success
Written by Susannah Gardner, who has taught online journalism, directed multimedia efforts, and provided custom Web solutions to clients,
Buzz Marketing With Blogs For Dummies
even shares tips from the experts who establish and maintain some of the top-rated business blogs. You'll discover the secrets of success, how to spot and solve problems, what software can enhance your blogging life, and a whole lot more. It like having a staff of experts on call!
Levertijd: 1 - 2 weken
Tweedehands: €35.08
(Inclusief €1,99 servicekosten)
Buzz Marketing with Blogs For Dummies Engels | Druk: New title | Paperback | 9780764584572 | 360 pagina's
Taal
Engels
Bindwijze
Paperback
Druk
New title
Verschijningsdatum
april 2005
Aantal pagina's
360 pagina's
Illustraties
Nee
Auteur(s)
Susannah Gardner | Xeni Jardin
Uitgever
John Wiley & Sons Inc
Originele Titel
Buzz Marketing with Blogs for Dummies
Extra groot lettertype
Nee
Gewicht
512 g
Verpakking breedte
0 mm
Verpakking hoogte
0 mm
Verpakking lengte
0 mm