Wat is dit voor site? Wij zoeken de goedkoopste boeken op internet. Benchmark Seriesvonden we het goedkoopst op Bol.com voor €0. We hebben gezocht in nieuwe en tweedehands boeken. Rechtsonderaan de pagina kan je het boek direct bestellen via Bol .com.
Benchmark Series
Engels | Paperback | 9780763843090 | 306 pagina's
Nita Rutkosky, Audrey Roggenkamp - 9780763843090
Engels | Paperback | 9780763843090 | 306 pagina's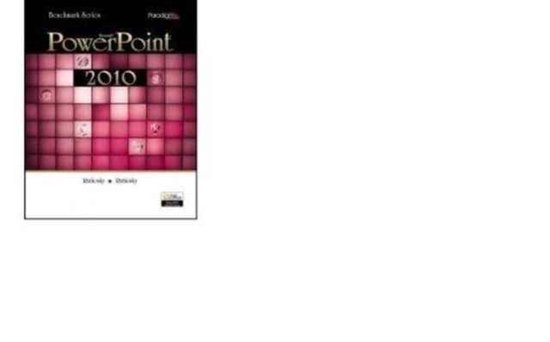 Paradigm's new Benchmark Series: Microsoft PowerPoint 2010, students build mastery skills in the PowerPoint 2010, Its project-based approach creates a realistic context for learning practical skills. Teaches key skills for using Windows 7 and Internet Explorer 8 Mentoring instructional style guides students step-by-step in designing and creating effective slide shows that inform and motivate audiences. Case study assessments at chapter and unit levels test students' abilities to solve problems independently. This text aligns to the Microsoft Office Specialist objectives.
Levertijd:
-
Benchmark Series Engels | Paperback | 9780763843090 | 306 pagina's
Taal
Engels
Bindwijze
Paperback
Verschijningsdatum
juli 2011
Aantal pagina's
306 pagina's
Illustraties
Nee
Auteur
Nita Rutkosky | Audrey Roggenkamp
Co-auteur
Audrey Roggenkamp
Uitgever
EMC Paradigm,US
Extra groot lettertype
Nee
Gewicht
249 g
Verpakking breedte
274 mm
Verpakking hoogte
32 mm
Verpakking lengte
417 mm
Bekijk alle opties Afrekenen Voeg toe aan lijst
Gerelateerde producten