Wat is dit voor site? Wij zoeken de goedkoopste boeken op internet. The Best Baby Shower Bookvonden we het goedkoopst op Bol.com voor €0. We hebben gezocht in nieuwe en tweedehands boeken. Rechtsonderaan de pagina kan je het boek direct bestellen via Bol .com.
The Best Baby Shower Book
Engels | Druk: 1 | Paperback | 9780743212434 | 120 pagina's
Courtney Cooke - 9780743212434
Engels | Druk: 1 | Paperback | 9780743212434 | 120 pagina's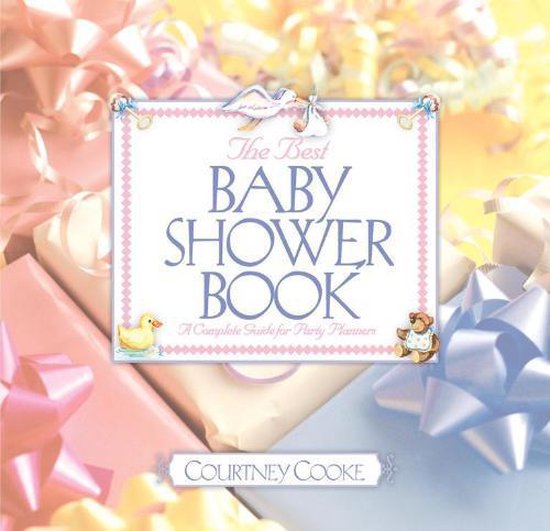 The Number One Baby Shower Planner Is Even Better!
The number one baby shower planner has been updated for the new millennium. It now contains even more quick, easy, and fun ideas! Everything you need to know about planning and hosting a great baby shower is in this book:

Tips on choosing a shower location
Updated planning section
New shower gift record
More comprehensive shower checklist
More creative, contemporary shower themes
Clip art for use in designing invitations
More complete list of party favors
Creative ideas for couple's showers
Dozens of delicious, nutritious recipes and menu ideas
Entertaining party games that won't embarrass guests
Decorating ideas that don't cost a bundle
And much more!
Levertijd:
-
The Best Baby Shower Book Engels | Druk: 1 | Paperback | 9780743212434 | 120 pagina's
Taal
Engels
Bindwijze
Paperback
Druk
1
Verschijningsdatum
maart 2001
Afmetingen
19,1 x 17,8 x 1,3 cm
Aantal pagina's
120 pagina's
Illustraties
Met illustraties
Auteur(s)
Courtney Cooke
Extra groot lettertype
Nee
Gewicht
159 g
Verpakking breedte
178 mm
Verpakking hoogte
13 mm
Verpakking lengte
191 mm