Wat is dit voor site? Wij zoeken de goedkoopste boeken op internet. Islamic Democratic Discoursevonden we het goedkoopst op Bol.com voor €115.99. We hebben gezocht in nieuwe en tweedehands boeken. Rechtsonderaan de pagina kan je het boek direct bestellen via Bol .com.
Islamic Democratic Discourse
Engels | Druk: New title | Hardcover | 9780739106440 | 294 pagina's
M.A. Muqtedar Khan - 9780739106440
Engels | Druk: New title | Hardcover | 9780739106440 | 294 pagina's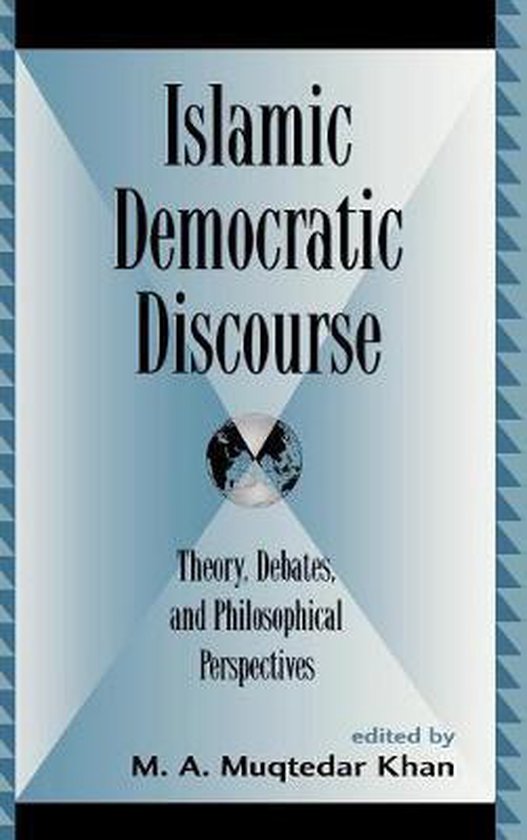 There is a growing consensus among experts and the educated public alike that democratization will reduce the many problems of the Muslim world. The question that remains is how Islam should be incorporated into the public sphere. Islamic Democratic Discourse is in itself a dialogue that explores the multi-faceted relationship between Islam and democracy. Each chapter, by a preeminent scholar of the Muslim tradition and its contemporary challenges, provides insight into Islamic political thought and its connection to Western democracy. Tamara Sonn and Tarek Ramdan consider the elements of government in classical Islam. Osman Bakar and Ali Paya provide regional studies of the search for compatibility between Islam and democracy. And finally, editor Muqtedar Khan and Marc Lynch are among those who offer a global perspective on the discourse on Islam and democracy. Unlike many recent efforts which seek to either underscore or dispute the compatibility of Islam and democracy, this eclectic collection begins a comprehensive conversation on Islam's role in the public sphere and charts a course toward an authentic Islamic theory of democracy. Islamic Democratic Discourse is a crucial addition to the libraries of scholars interested in the future of Islam in the modern world.

Levertijd: 2 - 3 weken
€115.99

Islamic Democratic Discourse Engels | Druk: New title | Hardcover | 9780739106440 | 294 pagina's
Taal
Engels
Bindwijze
Hardcover
Druk
New title
Verschijningsdatum
mei 2006
Afmetingen
22,9 x 14,6 x 2,2 cm
Aantal pagina's
294 pagina's
Illustraties
Nee
Auteur
M.A. Muqtedar Khan
Redacteur
M. A. Muqtedar Khan
Uitgever
Lexington Books
Originele Titel
Islamic Democratic Discourse: Theory, Debates, and Philosophical Perspectives
Extra groot lettertype
Nee
Gewicht
558 g
Verpakking breedte
171 mm
Verpakking hoogte
26 mm
Verpakking lengte
234 mm
Bekijk alle opties Afrekenen Voeg toe aan lijst
Gerelateerde producten