Wat is dit voor site? Wij zoeken de goedkoopste boeken op internet. Married to the Empirevonden we het goedkoopst op Bol.com voor €26.99. We hebben gezocht in nieuwe en tweedehands boeken. Rechtsonderaan de pagina kan je het boek direct bestellen via Bol .com.
Married to the Empire
Engels | Paperback | 9780719091339 | 256 pagina's
Mary A. Procida - 9780719091339
Engels | Paperback | 9780719091339 | 256 pagina's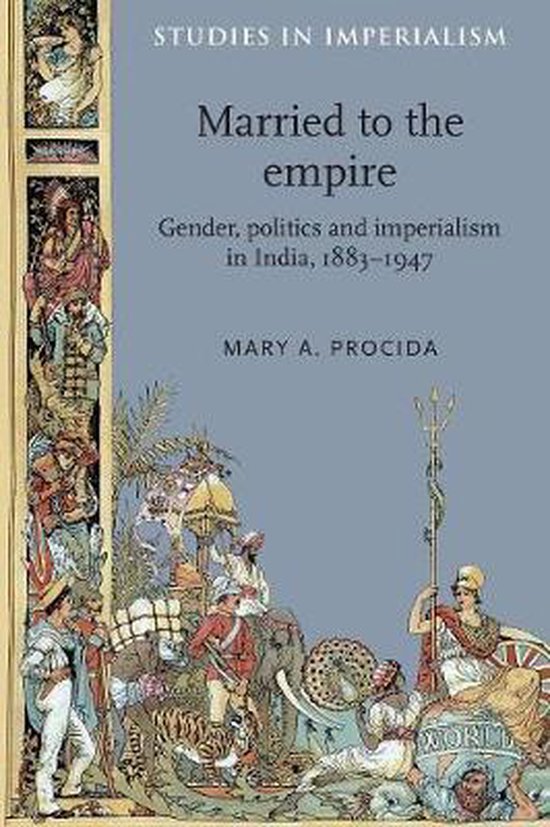 Available in paperback for the first time, Married to the Empire situates women at the centre of the practices and policies of British imperialism. Rebutting interpretations that have marginalised women in the empire, this book demonstrates that women were crucial to establishing and sustaining the British Raj in India from the 'High Noon' of imperialism in the late nineteenth century through to Indian independence in 1947.
Using three separate modes of engagement with imperialism – domesticity, violence and race – it demonstrates the many and varied ways in which British women, particularly the wives of imperial officials, created a role for themselves in the empire. Drawing on a wide range of sources, including memoirs, novels, interviews and government records, the book examines how marriage provided a role for women in the empire. It also looks at the home as a site for the construction of imperial power, analyses British women's commitment to violence as a means of preserving the empire, and discusses the relationship among Indian and British men and women.
Levertijd: 2 - 3 weken
€26.99

Married to the Empire Engels | Paperback | 9780719091339 | 256 pagina's
Taal
Engels
Bindwijze
Paperback
Verschijningsdatum
februari 2014
Aantal pagina's
256 pagina's
Illustraties
Nee
Auteur
Mary A. Procida
Redacteur
Andrew Thompson
Co-redacteur
John Mackenzie
Uitgever
Manchester University Press
Extra groot lettertype
Nee
Gewicht
367 g
Verpakking breedte
156 mm
Verpakking hoogte
13 mm
Verpakking lengte
234 mm
Bekijk alle opties Afrekenen Voeg toe aan lijst
Gerelateerde producten