Wat is dit voor site? Wij zoeken de goedkoopste boeken op internet. 101 Riding Exercisesvonden we het goedkoopst op Bol.com voor €0. We hebben gezocht in nieuwe en tweedehands boeken. Rechtsonderaan de pagina kan je het boek direct bestellen via Bol .com.
101 Riding Exercises
Engels | Druk: 1 | Hardcover | 9780715331477 | 224 pagina's
Karen Bush, Julian Marczak - 9780715331477
Engels | Druk: 1 | Hardcover | 9780715331477 | 224 pagina's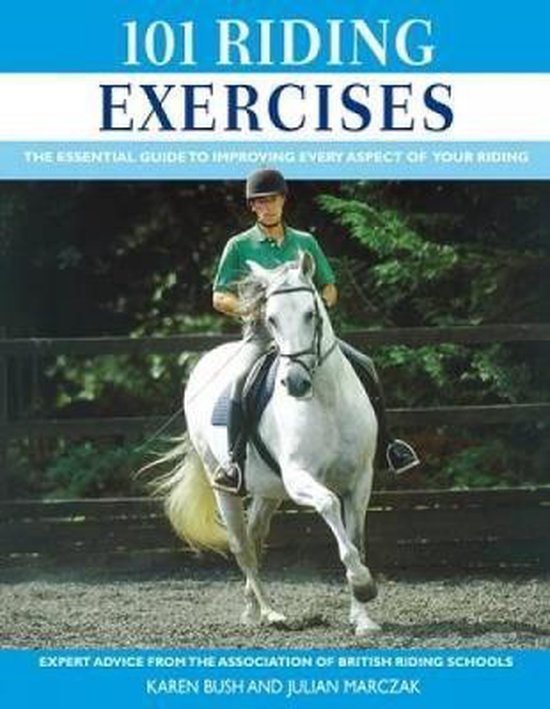 This is a comprehensive and practical guide to improving your horse riding with a huge range of exercises designed to tackle every aspect of the rider's position. The 101 exercises are divided into sections according to the area of the body, with some focusing on specific areas and others involving the entire body. Riders can identify problem areas and tailor-make their own personal training programme of both ridden and dismounted exercises, while riding instructors can use the exercises to create their lesson plans. Each exercise is clearly explained with diagrams and step-by-step instructions and includes invaluable tips to ensure effective results.
Levertijd:
-
101 Riding Exercises Engels | Druk: 1 | Hardcover | 9780715331477 | 224 pagina's
Taal
Engels
Bindwijze
Hardcover
Druk
1
Verschijningsdatum
mei 2009
Aantal pagina's
224 pagina's
Illustraties
Nee
Auteur(s)
Karen Bush | Julian Marczak | Julian Marczak
Uitgever
David & Charles
Gewicht
907 g
Verpakking breedte
210 mm
Verpakking hoogte
20 mm
Verpakking lengte
276 mm