Wat is dit voor site? Wij zoeken de goedkoopste boeken op internet. Journeys to Heaven and to Hellvonden we het goedkoopst op Bol.com voor €42.47. We hebben gezocht in nieuwe en tweedehands boeken. Rechtsonderaan de pagina kan je het boek direct bestellen via Bol .com.
Journeys to Heaven and to Hell
Engels | Hardcover | 9780709069867 | 224 pagina's
Rodney Davies - 9780709069867
Engels | Hardcover | 9780709069867 | 224 pagina's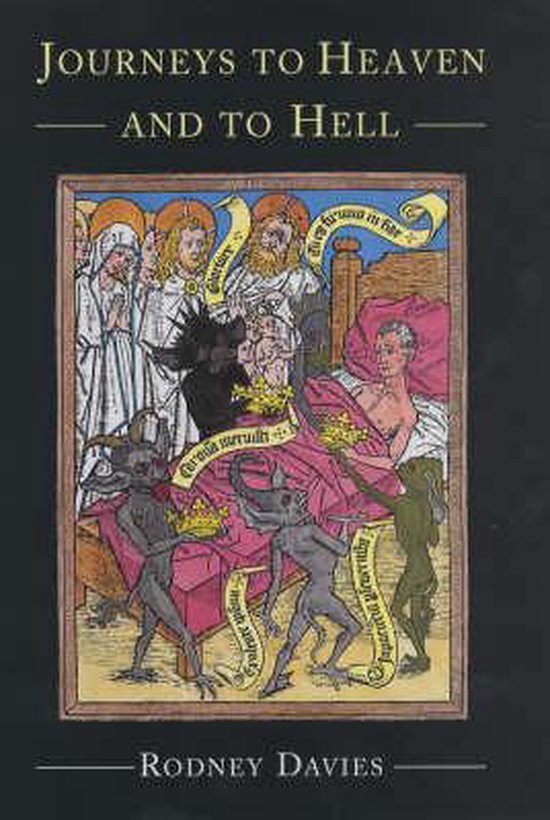 Beyond death, most believe there is another realm, wherein the soul continues to exist, perhaps indefinitely. Tradition divides this mysterious domain into two distinct and separate regions, one of which, called heaven, is reputedly light-filled and beautiful, the other, known as hell, is dark and awful. In this fascinating, yet also frightening book, Rodney Davies examines the testimony of many of the unwitting visitors to both places, most of whom made their remarkable journeys while undergoing a near-death experience. He charts the gradual unfolding of the geography of the next world during the past 3000 years, and he describes what we will all one day see and experience—the bliss that is heaven or the horror that is hell.
Levertijd: 1 - 2 weken
Tweedehands: €42.47
(Inclusief €1,99 servicekosten)
Journeys to Heaven and to Hell Engels | Hardcover | 9780709069867 | 224 pagina's
Taal
Engels
Bindwijze
Hardcover
Verschijningsdatum
2002-08-01
Aantal pagina's
224 pagina's
Auteur(s)
Rodney Davies
Uitgever
The Crowood Press Ltd
Gewicht
460 g
Oorspronkelijke releasedatum
2002-08-01
Verpakking breedte
138 mm
Verpakking hoogte
25 mm
Verpakking lengte
216 mm