Engels | Druk: New edition | Hardcover | 9780684810393 | 318 pagina's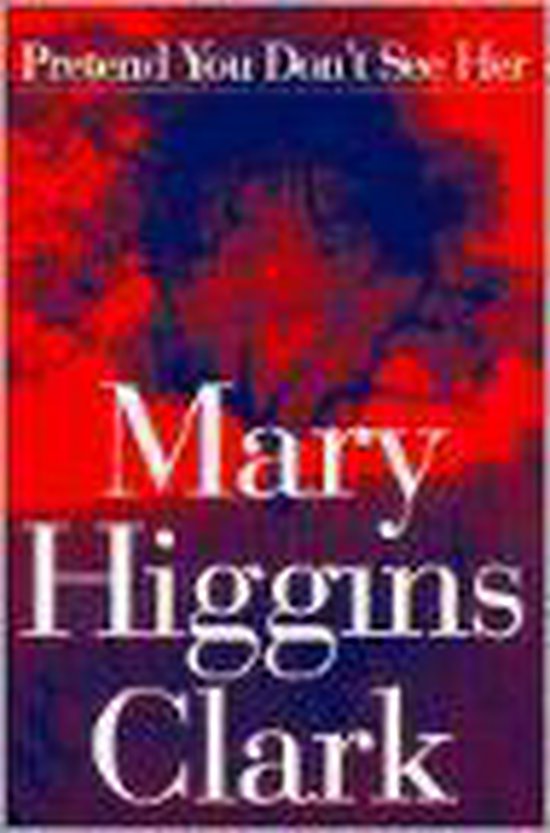 What happens when a young woman, having merely been in the wrong place at the wrong time, is accidentally caught up in a dangerous murder investigation?

What happens when she is placed under police protection, forced to give up her identity and move to another part of the country, at least until the killer can be positively identified and apprehended?

What happens when in her new life she meets the perfect man, only she can't risk falling in love because she can't tell anyone -- even him, especially him -- who she really is?

Pretend You Don't See Her is Mary Higgins Clark's brilliant and terrifying new novel, her fifteenth, and her most chilling and suspense-filled yet. Set in New York and in Minneapolis-St. Paul, it is the story of Lacey Farrell, a young rising star on Manhattan's high-powered and competitive real estate scene.

In the course of selling a luxurious skyline coop, Lacey becomes the witness to a murder and hears the dying words of the victim, a woman who is convinced that her attacker was after a journal kept by her daughter up until the day she died in what everyone but her grieving mother believes to have been a tragic accident. Lacey gives the journal to the police, but not before she makes a copy for herself -- an impetuous act that later proves to be almost fatal.

Obliged to give up her family, her job, her very identity, Lacey is placed in the witness protection program and sent to live in the Minneapolis-St. Paul area, where she must assume a new life, at least until the killer can be brought to trial. Once there, she meets and quickly finds herself attracted to Tom Lynch, a young radio talk-show host. He likewise is drawn to her -- but Lacey becomes so upset and confused by the life of lies she is forced to live that she tries to break off their burgeoning relationship. How can she commit to him when she can't even tell him her true name?

Then one day she discovers that the killer has traced her to Minneapolis and will soon place not only her but everyone around her in dire jeopardy. Realizing that she is no longer safe, she decides to go back to New York, determined to confront the threat to her life head on.

Armed with nothing more than her own courage and the ambiguous and mystifying clues found in the journal, Lacey is caught in a fast-paced race against time as she tries to uncover who was behind the deaths of the two women before she, too, is killed -- not realizing that the journal itself is the reason for the murders....

Chilling, spine-tingling suspense is the hallmark of Mary Higgins Clark's novels. In Pretend You Don't See Her, she surpasses herself.
Levertijd: 1 - 2 weken
Tweedehands: €10.74
(Inclusief €1,99 servicekosten)
Pretend You Don't See Her Engels | Druk: New edition | Hardcover | 9780684810393 | 318 pagina's
Taal
Engels
Bindwijze
Hardcover
Druk
New edition
Verschijningsdatum
april 1997
Afmetingen
Afmeting: 17,8 x 11,4 x 2,5 cm
Aantal pagina's
318 pagina's
Illustraties
Nee
Auteur(s)
Mary Higgins Clark
Uitgever
Simon & Schuster
Gewicht
175 g
Studieboek
Nee
Verpakking hoogte
27 mm