Engels | Paperback | 9780615585055 | 38 pagina's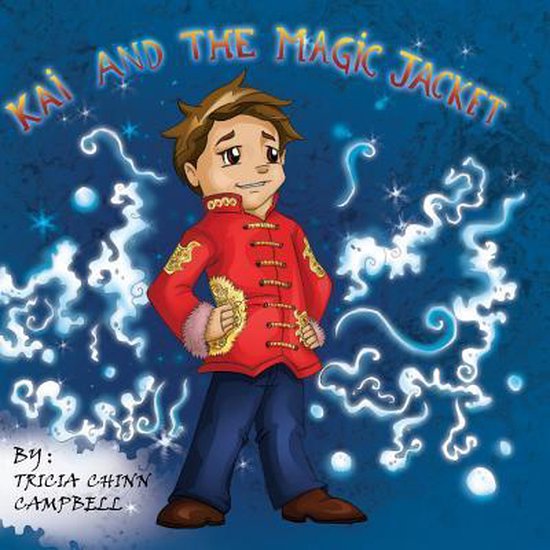 When Kai receives an anonymous gift, he is unexpectedly introduced to ancestors from another time. In this coming of age story, Kai is offered guidance (with a little humor) while confronted with choices and peer pressure. "Kai And The Magic Jacket" will encourage children to develop their instinct and confidence - when it comes to making the right decisions.
WHAT PEOPLE ARE SAYING:
"With magic comes pressure to use that magic wisely. "Kai and the Magic Jacket" is a children's picturebook - as young Kai is gifted a magic jacket that encourages him to make the right decisions throughout his life for himself and those around him. "Kai and the Magic Jacket" comes with a strong message of hope, and is a choice pick for children's picturebook collections seeking something with an Asian flavor."
- "Midwest Book Review (Children's Bookwatch)"
---------------
"A sweet familial story, beautifully illustrated, that delivers a terrific lesson for your readers."
- Jamie Ford, "New York Times" bestselling author of "'Hotel on the Corner of Bitter and Sweet'."
---------------
"In this day and age, when we are often separated from our extended family, who wouldn't want that loving support and guidance delivered in a beautiful, magical way? Readers will enjoy learning a bit about Chinese culture and about how listening to your inner voice can help you navigate difficult situations. I hope to read more about Kai soon "
- Cause Haun, Co-founder of See Kai Run, and mother of two
---------------
"Kai and the Magic Jacket depicts the importance and value of family, and that it takes a strong individual to stand up and say "no" to bad influences. If only every child had a magic jacket to help them."
- Penney Gonzalez, Director of Rocky Mountain Montessori
---------------
"When I was growing up, I was a voracious reader, but I remember feeling a bit disconnected to the stories I was reading because there were never any characters who were Asian like me. The only one I recall was "The Five Chinese Brothers," but even then, I was embarrassed by their depiction because they were so yellow, slanty-eyed, and strange. If only I had a book like "Kai and The Magic Jacket" in my childhood. I think I would have read it every day. This delightful story has a bright, young character at its center who loves his family and gains self-confidence and maturity as he comes of age. Kai is a great role model for Asian readers, but the beauty of this book is that the lessons he learns are applicable to all children; the positive message is universal. This book deserves a place on the bookshelf of any child growing up and experiencing peer pressure. Bravo to author Tricia Chinn Campbell for telling Kai's story with such humor and compassion."
- Jonathan Fong, Host of "Disney Family's 'He Made She Made'"
---------------
"While instructive, the book is not didactic. Instead, the story is imaginative and engaging, a page-turner that nonetheless has underlying messages about good decision-making, managing peer pressure, generational wisdom and cultural values. It's a quick and good read, ideal for parents or teachers looking for a story that can teach kids about values while entertaining at the same time."
- Erica Marciniec, "Summit Daily News"
Levertijd: Verwacht over 10 weken
€14.99
(Exclusief €1,99 verzendkosten)
Kai and the Magic Jacket Engels | Paperback | 9780615585055 | 38 pagina's
Taal
Engels
Bindwijze
Paperback
Verschijningsdatum
augustus 2012
Aantal pagina's
38 pagina's
Illustraties
Nee
Auteur(s)
Tricia Chinn Campbell | Tricia Chinn Campbell
Uitgever
Blissful Thinking Publishing, LLC
Extra groot lettertype
Nee
Gewicht
86 g
Verpakking breedte
216 mm
Verpakking hoogte
3 mm
Verpakking lengte
216 mm