Engels | Paperback | 9780595521371 | 288 pagina's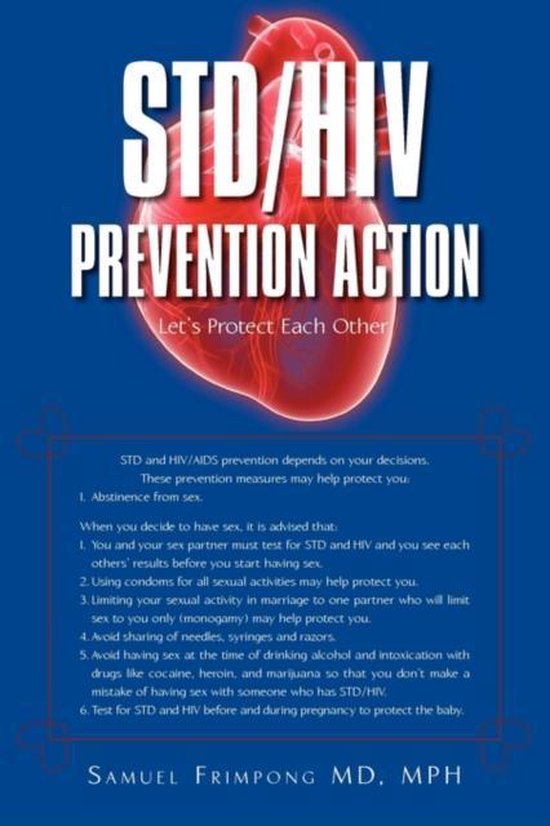 Over the past several years, STD/HIV infections have affected millions of people throughout the world. These infections do not discriminate against the wealthy or the poor, but afflict many simply because they are not informed about the diseases and their prevention, in denial or refuse to protect themselves.
Dr. Samuel Frimpong draws upon his extensive experience as a CDC certified STD/HIV disease intervention specialist and Human Services Program Specialist for HIV/AIDS to provide a practical guidebook to assist youth, young adults, and adults in protecting themselves from STD/HIV infections and the associated complications. He encourages others to increase their knowledge about sexually transmitted diseases and then talk openly and honestly to sex partners, together formulating a STD/HIV prevention action plan. Dr. Frimpong combines global scientific literature, statistics, and field experience in the community while describing the Effects of STDs on male and female reproductive systems Behavior modification and treatments for sex partners Symptoms and treatment of STD/HIV Socioeconomic burden of the HIV epidemic around the world STD/HIV Prevention Action provides the necessary facts and a viable plan for avoiding sexually transmitted disease for those ready to change behaviors and take charge of their future health today.
Levertijd: Verwacht over 10 weken
€14.55
(Exclusief €1,99 verzendkosten)
STD/HIV Prevention Action Engels | Paperback | 9780595521371 | 288 pagina's
Taal
Engels
Bindwijze
Paperback
Verschijningsdatum
januari 2010
Aantal pagina's
288 pagina's
Illustraties
Nee
Auteur(s)
Mph Samuel Frimpong Md | Mph Samuel Frimpong Md
Uitgever
Iuniverse
Extra groot lettertype
Nee
Gewicht
426 g
Verpakking breedte
152 mm
Verpakking hoogte
17 mm
Verpakking lengte
229 mm