Eddie B Harris, Eddie B. Harris - 9780595476862
Engels | Paperback | 9780595476862 | 128 pagina's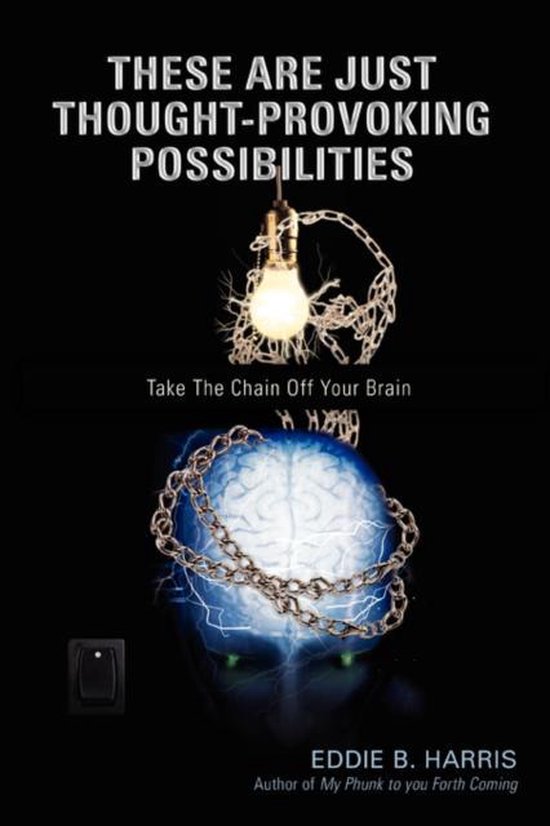 While reading thought provoking possibilities you will discover all kinds of information. This book will keep you excited never giving you a chance for boredom truly questioning your faith and the work you put into that faith. While reading this book you will become one of those who think outside the box never to be trapped inside the box again. This book will make you think and examine your thoughts with an open yet critical mind. All of your preconceived notions and or prejudices must be abandon by your inquiry of the truth, no more excuses, no more lies.
I urge the reader to approach with caution this book and any other book as only a guide and or pointer to that which you seek. Eddie B Harris, father of five children with my loving wife Denise of 18 years.
I was baptized a Baptist at age 5-studied Islam from age 7 to 13 then went to Catholic high school. While there became an Atheist then at 16 I became an Agnostic. I can say I had my share of religions at an early age. It was because of my Martial Arts, philosophy and Zen that kept me balanced.
Levertijd:
-
These Are Just Thought-Provoking Possibilities Engels | Paperback | 9780595476862 | 128 pagina's
Taal
Engels
Bindwijze
Paperback
Verschijningsdatum
maart 2008
Aantal pagina's
128 pagina's
Illustraties
Met illustraties
Auteur(s)
Eddie B Harris | Eddie B. Harris
Uitgever
Iuniverse
Extra groot lettertype
Nee
Gewicht
200 g
Studieboek
Nee
Verpakking breedte
152 mm
Verpakking hoogte
229 mm
Verpakking lengte
229 mm