Engels | Druk: New title | Paperback | 9780595347728 | 208 pagina's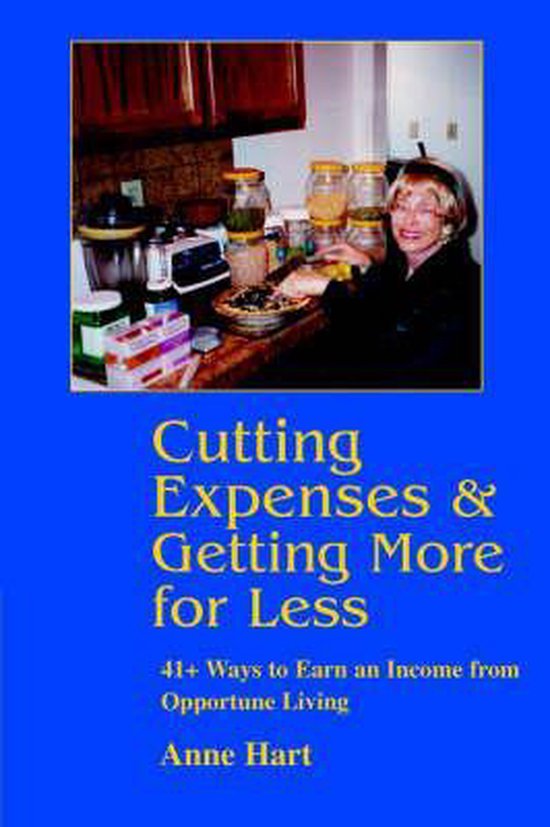 "Cutting Expenses and Getting More for Less: 41+ Ways to Earn an Income from Opportune Living," offers both practical steps and strategies on how to pay less for more benefits, quality, and comfort from the basic necessities and at the same time earn a living in 41+ different services and businesses that offer others information or services on how to live better with fewer expenses, higher quality, and more benefits.
You get what you pay for. Here's how to start cutting expenses, finding hidden markets, and getting higher quality items. Find dozens of practical solutions emphasizing frugality, thriftiness, prudence, results, benefits, advantages, and income.
Show others how to get more by cutting unnecessary, marked-up, and frivolous expenses. Lower your cost of living with these practical strategies as you follow the how-to solutions step-by-step for excellent results. You'll learn how to do secret comparison shopping, look for shelf-pulls, and other techniques of wholesalers to cut your own expenses and find higher quality.
Directions on how to open stay-at-home businesses emphasizing cutting expenses and using healthier ingredients include hidden target markets, best locations, and expected income. Show others the prudent lifestyle--how to cut expenses and increase quality, or find healthier ingredients and products. Live better by making your life easier to navigate.
Pay less using high-quality, highly focused comparison shopping. If you want to make a living sharing the practical applications of living on less or getting what you pay for, high-quality bargain hunting, or home-made product tips, your idea must have redemptive value for a universal audience.
Begin by looking for surplus, shelf-pulls, and overstocked items. Live on less yourself, and enjoy the comfort. The 41+ services and businesses in this guide tell you how to start and operate each home-based business. Or live the lifestyle yourself and have fewer unnecessary expenses for yourself or your family. Regardless of your age, marital status, gender, or interest, there are new trends, current information, and smarter, time-saving techniques for enjoying more comfort, quality, status, lifestyle, and benefits while cutting expenses that waste your savings or time.
Levertijd: Verwacht over 10 weken
€9.36
(Exclusief €1,99 verzendkosten)