Engels | Paperback | 9780582319882 | 12 september 2001 | 204 pagina's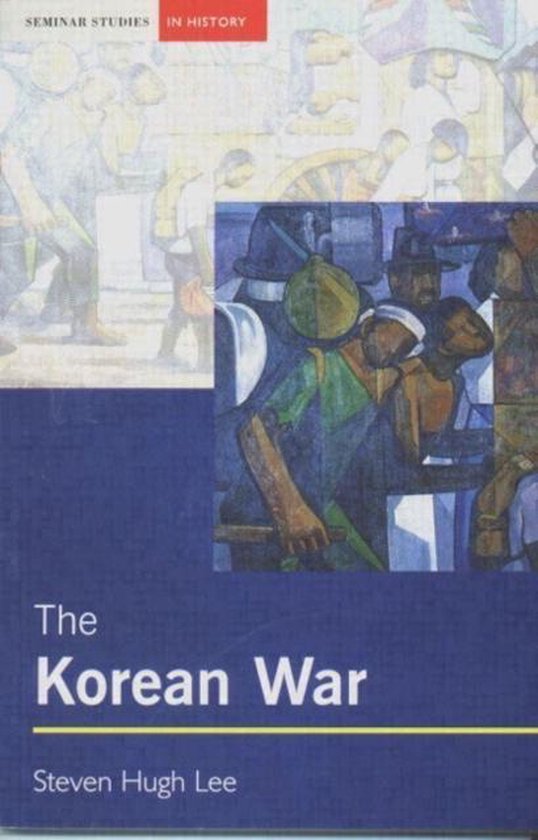 This volume examines the social history of the Korean War and includes material on the newly racially integrated US fighting forces, war and disease, women and war and life in the Prisoner of War camps. The book carries the story through to the Geneva Conference in the spring of 1954.

The Korean War was a major twentieth century struggle which emerged out of the nexus between Korean, American, Soviet, and Chinese diplomatic and strategic objectives in Northeast Asia in the aftermath of the decolonisation of the Japanese empire. It was at this point that Communist China came onto the international stage for the first time and, in the wake of the conflict, Germany entered NATO, Japan received its peace treaty, the Cold War became militarised and the US increased its global commitment to fighting communism. The war had a transformative impact on North and South Korea, and consolidated the postwar division of the two states. This volume provides a concise international history of the Korean War. It situates the origins and dynamics of the conflict within a global context and relates the events surrounding the hostilities to the broad currents of twentieth century world history. The discussion addresses significant themes and topics, including the conflict's origins and social dimensions, the armistice negotiations, and the 1954 Geneva Conference on Korea. Key features include:
Contextualisation of the conflict within a global setting
Discussion of the social history of the war
Analysis of historiographical debates
Primary documents section allowing the reader greater depth of understanding of critical developments in the conflict
Glossary and Who's Who providing easy reference introductions to important events and personalities
Written in an accessible and lively style, the book also includes maps and illustrations and a further reading section. Steven Hugh Lee is Associate Professor in the Department of History, University of British Columbia.
Levertijd: 1 - 2 weken
Tweedehands: €45.19 (nieuw: €47.99) Besparing: 6 %
(Inclusief €1,99 servicekosten)
Korean War Engels | Paperback | 9780582319882 | 12 september 2001 | 204 pagina's
Taal
en
Bindwijze
Paperback
Oorspronkelijke releasedatum
12 september 2001
Aantal pagina's
204
Illustraties
Nee
Hoofdauteur
Steven Hugh Lee
Tweede Auteur
Lee
Hoofduitgeverij
Routledge
Originele titel
SSH.Lee:The Korean War_p
Editie
1
Extra groot lettertype
Nee
Gewicht
346 g
Product breedte
156 mm
Product hoogte
10 mm
Product lengte
234 mm
Studieboek
Nee
Verpakking breedte
157 mm
Verpakking hoogte
235 mm
Verpakking lengte
14 mm