Wat is dit voor site? Wij zoeken de goedkoopste boeken op internet. Enzyme Kineticsvonden we het goedkoopst op Bol.com voor €146.99. We hebben gezocht in nieuwe en tweedehands boeken. Rechtsonderaan de pagina kan je het boek direct bestellen via Bol .com.
Enzyme Kinetics
Engels | Druk: New title | Hardcover | 9780521445009 | 260 pagina's
Arthur R. Schulz, Schulz Arthur R. - 9780521445009
Engels | Druk: New title | Hardcover | 9780521445009 | 260 pagina's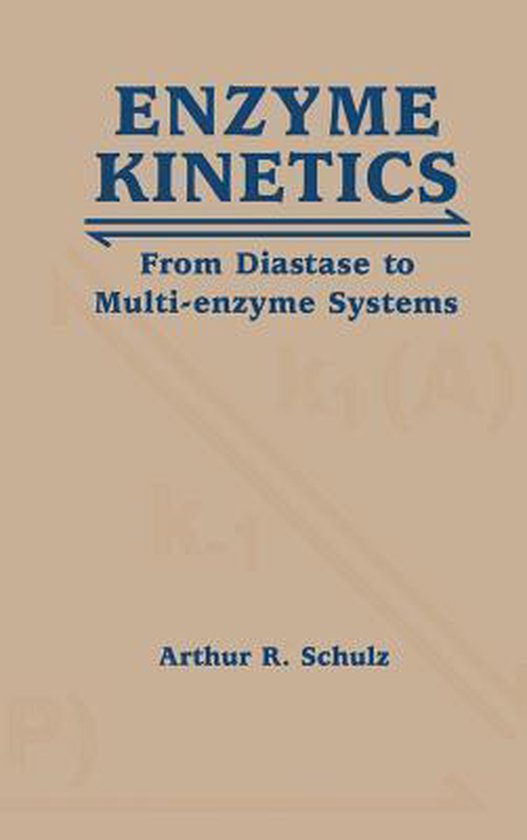 This text covers the field of steady-state kinetics from basic principles to the control of the multi-enzyme systems which constitute metabolic pathways. Emphasis is placed on the interpretation of the kinetic behaviour of enzyme-catalyzed reactions in terms of mechanisms. Algorithms are developed which can be implemented in computer programs for the derivation of equations. The treatment of steady-state enzyme kinetics is extended to allosteric enzymes and subunit interactions in polymeric enzymes. Principles are presented which provide for mathematical analysis of the control of multi-enzyme systems. Problems are included at the end of each chapter and their solutions are found at the end of the book. This book will be a useful text for advanced undergraduates and graduate students taking courses in enzyme chemistry and enzyme kinetics.
Levertijd: Verwacht over 9 weken
€146.99

Enzyme Kinetics Engels | Druk: New title | Hardcover | 9780521445009 | 260 pagina's
Taal
Engels
Bindwijze
Hardcover
Druk
New title
Verschijningsdatum
januari 1995
Aantal pagina's
260 pagina's
Illustraties
Nee
Auteur(s)
Arthur R. Schulz | Schulz Arthur R.
Uitgever
Cambridge University Press
Extra groot lettertype
Nee
Gewicht
550 g
Studieboek
Ja
Verpakking breedte
152 mm
Verpakking hoogte
19 mm
Verpakking lengte
229 mm