Wat is dit voor site? Wij zoeken de goedkoopste boeken op internet. Coleridge and the Idea of Lovevonden we het goedkoopst op Bol.com voor €32.99. We hebben gezocht in nieuwe en tweedehands boeken. Rechtsonderaan de pagina kan je het boek direct bestellen via Bol .com.
Coleridge and the Idea of Love
Engels | Paperback | 9780521136532 | 296 pagina's
Anthony John Harding, Harding, Harding Anthony John - 9780521136532
Engels | Paperback | 9780521136532 | 296 pagina's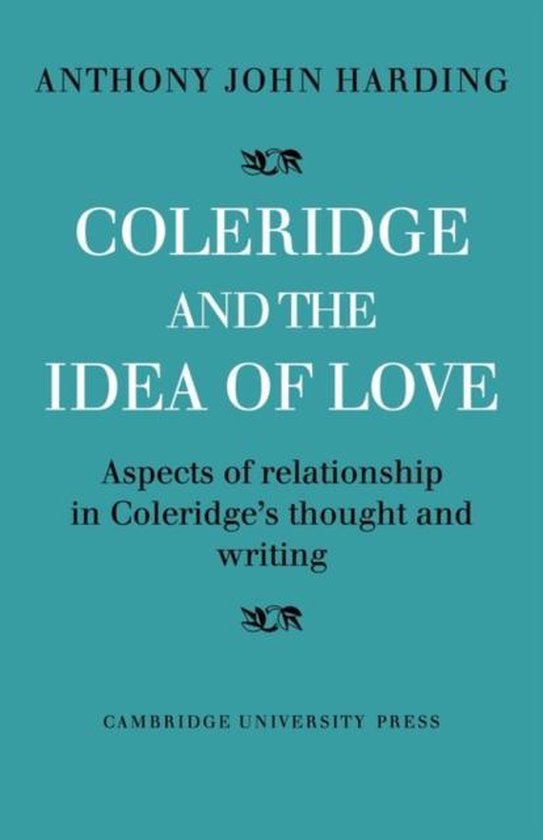 Dr Harding demonstrates in this study the importance of human relationship in Coleridge's thought and writing. The first three chapters explore Coleridge's idea of relationship as it developed throughout his creative life, and show how Coleridge's own relationships influenced his thinking about morality. One section is devoted to a fresh interpretation of Coleridge's major poetry. The final chapter traces the idea of relationship in Coleridge's social and political philosophy. Dr Harding uses previously unpublished Coleridge manuscripts in support of his analysis, and assesses the nature of Coleridge's originality as a thinker by viewing him in the context of his own time and through comparison with other writers. This evaluation of a major poet and thinker will appeal not only to those whose interests are literary, but also to students of philosophy and politics.
Levertijd: 2 - 3 weken
€32.99

Coleridge and the Idea of Love Engels | Paperback | 9780521136532 | 296 pagina's
Taal
Engels
Bindwijze
Paperback
Verschijningsdatum
februari 2010
Aantal pagina's
296 pagina's
Illustraties
Nee
Auteur
Anthony John Harding, Harding | Harding Anthony John
Co-auteur
Harding Anthony John
Uitgever
Cambridge University Press
Extra groot lettertype
Nee
Gewicht
380 g
Verpakking breedte
140 mm
Verpakking hoogte
17 mm
Verpakking lengte
216 mm
Bekijk alle opties Afrekenen Voeg toe aan lijst
Gerelateerde producten