Wat is dit voor site? Wij zoeken de goedkoopste boeken op internet. Politics in Placevonden we het goedkoopst op Bol.com voor €53.00. We hebben gezocht in nieuwe en tweedehands boeken. Rechtsonderaan de pagina kan je het boek direct bestellen via Bol .com.
Politics in Place
Engels | Druk: 1 | Paperback | 9780521066532 | 228 pagina's
Ian Gray, Ian Gray - 9780521066532
Engels | Druk: 1 | Paperback | 9780521066532 | 228 pagina's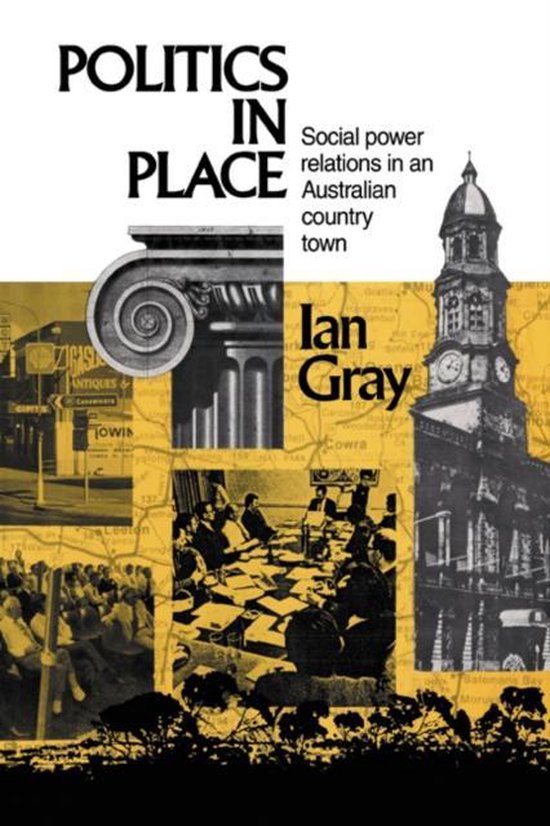 Politics in Place focuses on political life in a typical Australian agricultural town. It examines the maintenance of a local political power structures through an analysis of the town's social processes and asociated ideologies. Dr Gray argues that local government does affect people's lives and discusses why it is that some people can use their local political system to their advantage while others remain unempowered. Unlike many earlier studies, Politics in Place does not rely on the identification of an elite group, nor does it merely describe static features of social stratification. Rather, it examines the historically based processes that have created the constraints which limit prospects for local people. The book will be of interest to anyone wishing to gain an insight into the workings of politics at local level.
Levertijd: 2 - 3 weken
€53.00

Politics in Place Engels | Druk: 1 | Paperback | 9780521066532 | 228 pagina's
Taal
Engels
Bindwijze
Paperback
Druk
1
Verschijningsdatum
juni 2008
Aantal pagina's
228 pagina's
Illustraties
Nee
Auteur(s)
Ian Gray | Ian Gray
Uitgever
Cambridge University Press
Extra groot lettertype
Nee
Gewicht
340 g
Studieboek
Ja
Verpakking breedte
152 mm
Verpakking hoogte
13 mm
Verpakking lengte
229 mm