Engels | Paperback | 9780486256122 | 96 pagina's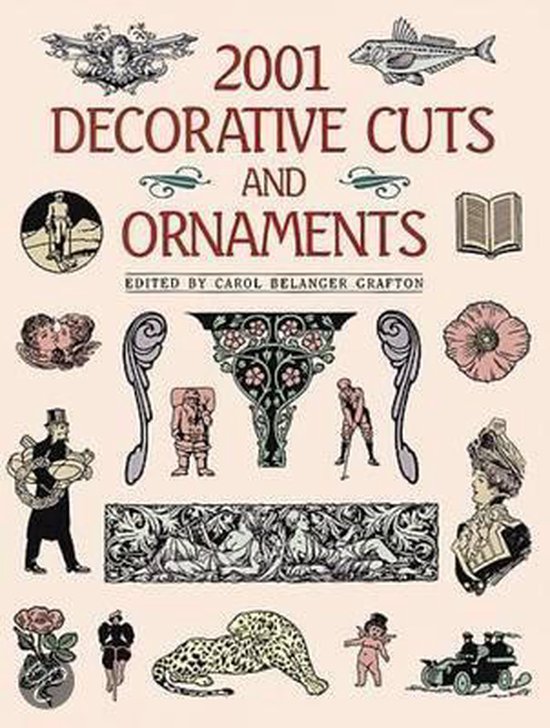 This splendid collection brings together in one beautifully produced yet modestly priced volume over two thousand copyright-free decorative cuts and ornaments selected from rare copies of 19th- and early-20th-century periodicals such as The Century Magazine, Harper's Magazine, The Studio, and The Island Printer. Representing the distinctive achievements of the most accomplished illustrators, designers, and engravers of the period, they have been selected by graphic designer Carol Belanger Grafton for their usefulness to modern graphic artists, designers, and advertisers.
The designs range over many moods, styles, and subjects, from general decorative motifs (flower, fruit, architectural elements, etc.), human and animal figures, and illustrations of food and drink, music and dance, and sports and recreation to Christmas themes, astrological signs, transportation motifs, and a panoply of richly illustrated objects, from a fountain to a flag to a factory. All are meticulously rendered and printed, ready to add sparkle and interest to advertisements, invitations, menus, letterheads, posters, catalogs, book covers, cards, calendars, labels, and almost any other graphics project.

Levertijd: Uiterlijk 9 december in huis
Tweedehands: €29.32
(Inclusief €1,99 servicekosten)