Wat is dit voor site? Wij zoeken de goedkoopste boeken op internet. Foundations and Fundamental Concepts of Mathematicsvonden we het goedkoopst op Bol.com voor €16.64. We hebben gezocht in nieuwe en tweedehands boeken. Rechtsonderaan de pagina kan je het boek direct bestellen via Bol .com.
Foundations and Fundamental Concepts of Mathematics
Engels | Druk: 1 | E-book | 9780486132204 | 368 pagina's
Howard Eves, Carroll V. Newson - 9780486132204
Engels | Druk: 1 | E-book | 9780486132204 | 368 pagina's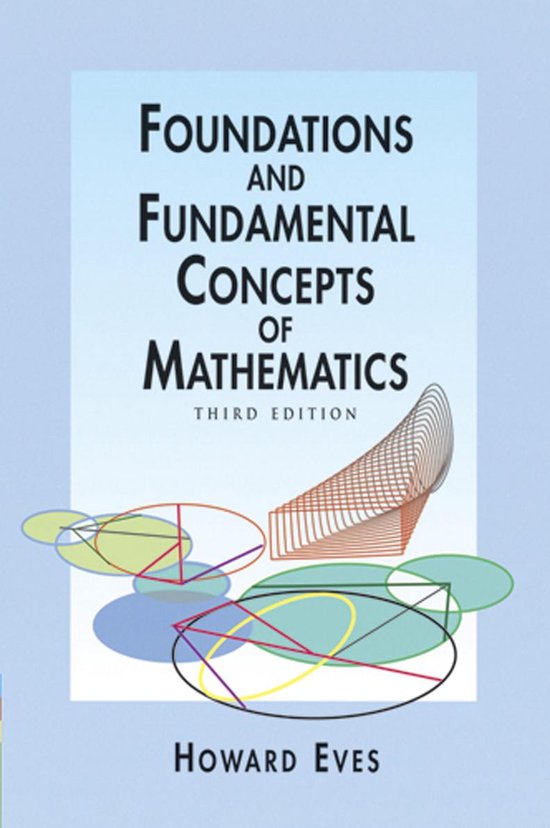 "
This third edition of a popular, well-received text offers undergraduates an opportunity to obtain an overview of the historical roots and the evolution of several areas of mathematics.
The selection of topics conveys not only their role in this historical development of mathematics but also their value as bases for understanding the changing nature of mathematics. Among the topics covered in this wide-ranging text are: mathematics before Euclid, Euclid's Elements, non-Euclidean geometry, algebraic structure, formal axiomatics, the real numbers system, sets, logic and philosophy and more. The emphasis on axiomatic procedures provides important background for studying and applying more advanced topics, while the inclusion of the historical roots of both algebra and geometry provides essential information for prospective teachers of school mathematics.
The readable style and sets of challenging exercises from the popular earlier editions have been continued and extended in the present edition, making this a very welcome and useful version of a classic treatment of the foundations of mathematics. ""A truly satisfying book."" — Dr. Bruce E. Meserve, Professor Emeritus, University of Vermont.
"
Levertijd: Direct beschikbaar
€16.64
(Exclusief €1,99 verzendkosten)
Foundations and Fundamental Concepts of Mathematics Engels | Druk: 1 | E-book | 9780486132204 | 368 pagina's
Taal
Engels
Bindwijze
E-book
Druk
1
Verschijningsdatum
april 2012
Afmetingen
23,5 x 16,5 x 1,9 cm
Aantal pagina's
368 pagina's
Ebook formaat
Adobe ePub
Illustraties
Nee
Auteur
Howard Eves | Carroll V. Newson
Co-auteur
Carroll V. Newson
Uitgever
Dover Publications Inc
Lees dit ebook op
Android (smartphone en tablet) | Kobo e-reader | Desktop (Mac en Windows) | iOS (smartphone en tablet) | Windows (smartphone en tablet) | Overige e-reader
Extra groot lettertype
Nee
Gewicht
474 g
Verpakking hoogte
25 mm
Bekijk alle opties Afrekenen Voeg toe aan lijst
Gerelateerde producten