Wat is dit voor site? Wij zoeken de goedkoopste boeken op internet. Exam 70-622vonden we het goedkoopst op Bol.com voor €0. We hebben gezocht in nieuwe en tweedehands boeken. Rechtsonderaan de pagina kan je het boek direct bestellen via Bol .com.
Exam 70-622
Engels | Paperback | 9780470874967 | 636 pagina's
Microsoft Official Academic Course, Microsoft Official Academic Course - 9780470874967
Engels | Paperback | 9780470874967 | 636 pagina's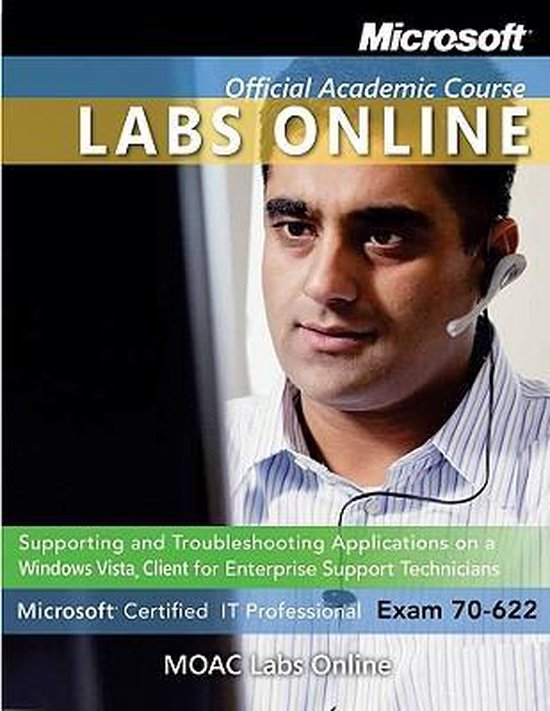 MOAC Labs Online provide students with a hosted emulation environment for working in labs designed for use with the Microsoft Official Academic Course curriculum. These labs are the hands-on software experience that is critical for students to build the skills and knowledge they need for effective work with Windows Server 2008 on the job. Give them real experience with real software, freely exploring the full environment, instead of the prescribed task flow of simulations. MOAC Labs Online simplify the implementation of your new network administration program by eliminating lab set up. All lab exercises are hosted on Microsoft servers. Only a browser and internet connection are required for their use. This will save your institution the expense of upgrading the hardware and the software in your lab. You will no longer need dedicated hard drives for each student. Students may log into their virtual lab from any machine. Distance learning is now a viable option for your IT Professional program.
Levertijd:
-
Exam 70-622 Engels | Paperback | 9780470874967 | 636 pagina's
Taal
Engels
Bindwijze
Paperback
Verschijningsdatum
maart 2010
Aantal pagina's
636 pagina's
Illustraties
Nee
Auteur(s)
Microsoft Official Academic Course | Microsoft Official Academic Course | Moac (Microsoft Official Academic Course
Uitgever
John Wiley And Sons Ltd
Extra groot lettertype
Nee
Gewicht
1423 g
Studieboek
Ja
Verpakking breedte
218 mm
Verpakking hoogte
279 mm
Verpakking lengte
279 mm