Harry Heft, Kerry L. Marsh - 9780415652100
Engels | Paperback | 9780415652100 | 284 pagina's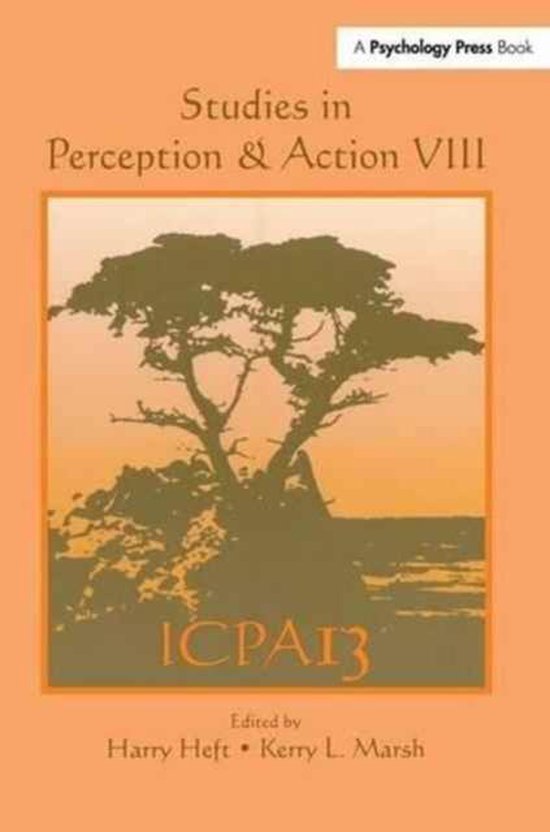 Since 1991, the edited book series Studies in Perception and Action has appeared in conjunction with the biennial International Conference of Perception and Action (ICPA), a conference that provides an opportunity for individuals who share interests in ecological psychology to come together to present current research, exchange ideas, and engage in conversation on theoretical and methodological concerns. The Studies in Perception and Action series is a way to preserve the dialogues between conference attendees and researchers displaying their latest work. This volume, the eighth in the series, presents the conversations held at the 13th ICPA meeting in the summer of 2005.

Studies in Perception and Action VIII includes broad coverage of the most current advances in research on perceiving and acting, including contributions from researchers in Australia, China, Japan, Europe, and North America. It addresses cutting-edge research in dynamics and human movement, recent progress in ecological approaches to perceiving and acting, and substantially extends our knowledge of just how rich a source of information the world is across a wide range of modalities.

This volume will appeal to individuals who follow the research literature in ecological psychology, as well as those interested in perception, perceptual development, human movement dynamics, and social processes.

Levertijd: 2 - 3 weken
€60.99

Studies in Perception and Action VIII Engels | Paperback | 9780415652100 | 284 pagina's
Taal
Engels
Bindwijze
Paperback
Verschijningsdatum
september 2016
Aantal pagina's
284 pagina's
Illustraties
Nee
Auteur
Harry Heft | Kerry L. Marsh
Co-auteur
Kerry L. Marsh
Redacteur
Kerry L. Marsh
Co-redacteur
Kerry L. Marsh
Uitgever
Taylor & Francis Ltd
Originele Titel
Studies in Perception and Action VIII: Thirteenth International Conference on Perception and Action
Extra groot lettertype
Nee
Gewicht
454 g
Verpakking breedte
152 mm
Verpakking hoogte
15 mm
Verpakking lengte
229 mm