Wat is dit voor site? Wij zoeken de goedkoopste boeken op internet. Counselling Pupils in Schoolsvonden we het goedkoopst op Bol.com voor €51.99. We hebben gezocht in nieuwe en tweedehands boeken. Rechtsonderaan de pagina kan je het boek direct bestellen via Bol .com.
Counselling Pupils in Schools
Engels | Paperback | 9780415158343 | 192 pagina's
Garry Hornby, etc. - 9780415158343
Engels | Paperback | 9780415158343 | 192 pagina's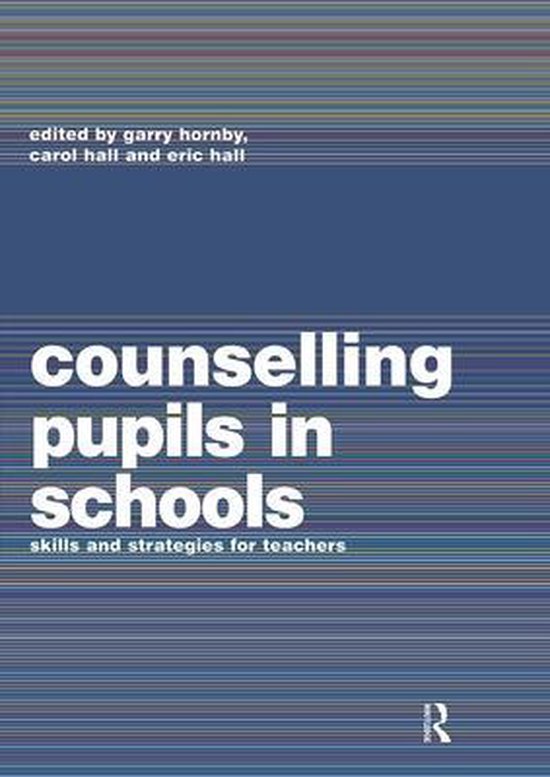 How can teachers support children with emotional or social difficulties? Counselling Pupils in Schools is a comprehensive guide to the effective use of counselling in schools. It provides practical guidance for teachers and those responsible for pastoral care on how to develop counselling skills and intervention strategies. The book combines theory and research with practical classroom strategies designed to focus on the social and emotional development of students and their teachers. Topics covered include: * a model for counselling in school * skills and intervening strategies for teachers * cross-cultural and sensitive issues * peer counselling and support * empowering pupils and parents * classroom-based activities The ethics of teacher-student relationships are also discussed and teachers are provided with ideas for collaboration and managing their own stress in order to be more effective in counselling and guidance. This book is relevant to all professionals who work with young people: Teachers, PSHE co-ordinators, SENCos, Education Welfare Officers and Educational Psychologists will find it particularly useful.
Levertijd: 2 - 4 weken
€51.99

Counselling Pupils in Schools Engels | Paperback | 9780415158343 | 192 pagina's
Taal
Engels
Bindwijze
Paperback
Verschijningsdatum
november 2002
Aantal pagina's
192 pagina's
Illustraties
Nee
Auteur(s)
Garry Hornby | etc.
Redacteur
Carol Hall
Co-redacteur
Eric Hall
Uitgever
Taylor & Francis Ltd
Extra groot lettertype
Nee
Gewicht
340 g
Studieboek
Nee
Verpakking breedte
174 mm
Verpakking hoogte
246 mm
Verpakking lengte
246 mm