Engels | Pocket | 9780349139593 | 592 pagina's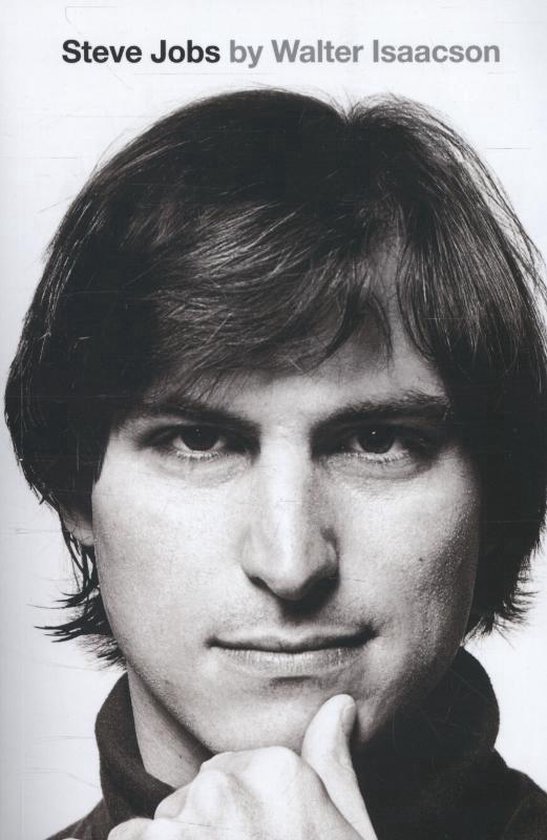 Trade paperback. Provides an extraordinary account of Steve Jobs' professional and personal life, drawn from three years of exclusive and unprecedented interviews conducted with Walter Isaacson, as well as extensive interviews with Jobs' family members, key colleagues from Apple, and its leading competitors. '...a fitting legacy to a flawed genius' }Evening Standard

About the bookhe is the man who revolutionized the world of computers, smart phones and music. The brain behind the company-a computer giant-apple inc. He is steve jobs. This book, steve jobs, is the authorized biography of the legend steve jobs himself. The book comes from the very author who has written biographies for the historic persons benjamin franklin, albert einstein and henry kissinger-walter isaacson. The book is based on more than forty interviews of steve jobs and his family, friends and acquaintances. The book, steve jobs, covers the youth life of steve jobs, his personal life, his creation of apple computer and the early days in it, jobs getting fired from apple, jobs' creation of a new company-next, the purchase and management of pixar animation studios, disney's acquirement of pixar and finally the noted jobs' return to apple. Filled with a life of struggles, innovation and revolution, the biography of steve jobs is an ambitious read for anyone who is a user of his products-frankly, most of the current generation falls under this category. Jobs let his complete cooperation for the production of the book, yet made no interference to the content of the book. The only thing that he directed about the book is its cover. He also expressed the right to read the book before its release. The edition is published in paperback, on 30th september, 2013. Key features this book is an authorized biography of steve jobs. This book was awarded 2011 time magazine's best books of the year.
Levertijd: Uiterlijk 8 juli in huis
Tweedehands: €44.15
(Inclusief €1,99 servicekosten)
Steve Jobs Engels | Pocket | 9780349139593 | 592 pagina's
Taal
Engels
Bindwijze
Pocket
Verschijningsdatum
september 2013
Afmetingen
Afmeting: 23,3 x 15,4 x 4,5 cm
Aantal pagina's
592 pagina's
Illustraties
Nee
Auteur(s)
Walter Isaacson | Dylan Baker | Isaacson, Walter | Walter Isaacson | Dylan Baker
Uitgever
Little Brown & Company
Vertaald door
Antoinette Gittinger | Oliver Grasmück
Originele Titel
Steve Jobs (Simon & Schuster)
Gewicht
817 g
Studieboek
Nee
Verpakking breedte
158 mm
Verpakking hoogte
47 mm
Verpakking lengte
235 mm