Wat is dit voor site? Wij zoeken de goedkoopste boeken op internet. Umineko WHEN THEY CRY Episode 1vonden we het goedkoopst op Bol.com voor €0. We hebben gezocht in nieuwe en tweedehands boeken. Rechtsonderaan de pagina kan je het boek direct bestellen via Bol .com.
Umineko WHEN THEY CRY Episode 1
Engels | Druk: 1 | Paperback | 9780316229166 | 512 pagina's
Ryukishi07, Kei Natsumi - 9780316229166
Engels | Druk: 1 | Paperback | 9780316229166 | 512 pagina's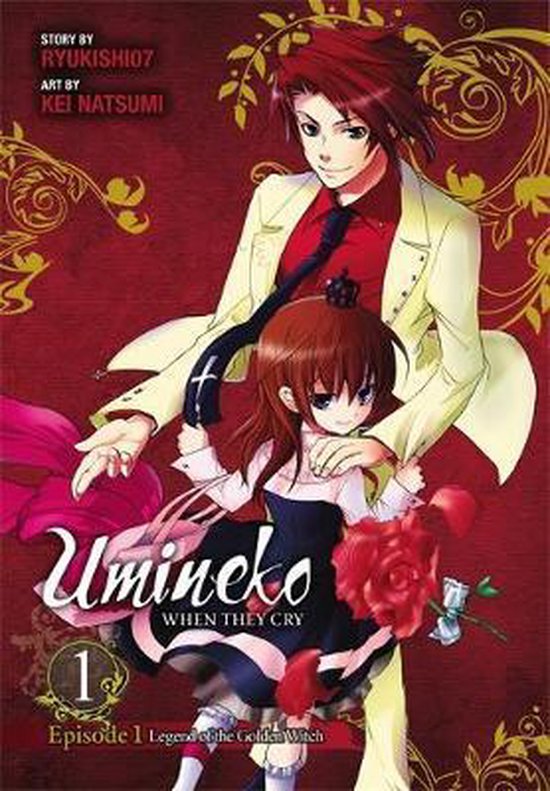 Each year, the Ushiromiya family gathers at the secluded mansion of its patriarch, the elderly Kinzo. It has been six years since Battler joined his cousins at the annual event, but their happy reunion is overshadowed by worsening weather and an eerie premonition from his youngest cousin-not to mention their parents' feud over the inheritance. Battler doesn't hold much stock in dark omens, nor does he believe the tales of the witch rumored to have given his grandfather a fortune in gold...and who walks the halls of the mansion to this day... But when the eighteen family members and servants are trapped on the island by the raging typhoon, the grisly events that follow leave Battler shaken to his core. Is one of his relatives desperate enough to kill for the family fortune? Or is this the work of the Golden Witch?
Levertijd:
-
Umineko WHEN THEY CRY Episode 1 Engels | Druk: 1 | Paperback | 9780316229166 | 512 pagina's
Taal
Engels
Bindwijze
Paperback
Druk
1
Verschijningsdatum
november 2012
Afmetingen
21,6 x 15,2 x 4,4 cm
Aantal pagina's
512 pagina's
Aanbevolen leeftijd
16 jaar
Illustraties
Met illustraties
Auteur
Ryukishi07 | Kei Natsumi
Co-auteur
Kei Natsumi
Illustrator
Kei Natsumi
Uitgever
Little, Brown & Company
Extra groot lettertype
Nee
Gewicht
640 g
Verpakking breedte
148 mm
Verpakking hoogte
50 mm
Verpakking lengte
210 mm
Bekijk alle opties Afrekenen Voeg toe aan lijst
Gerelateerde producten