Wat is dit voor site? Wij zoeken de goedkoopste boeken op internet. Victoria and Albertvonden we het goedkoopst op Bol.com voor €25.99. We hebben gezocht in nieuwe en tweedehands boeken. Rechtsonderaan de pagina kan je het boek direct bestellen via Bol .com.
Victoria and Albert
Engels | Druk: 1 | Paperback | 9780312303853 | 252 pagina's
Richard Hough - 9780312303853
Engels | Druk: 1 | Paperback | 9780312303853 | 252 pagina's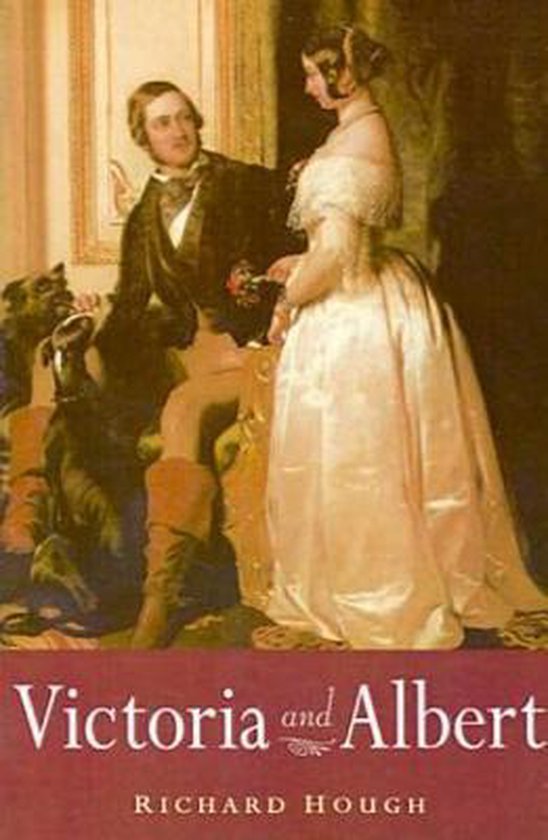 This fascinating biography, full of new and original material from a noted British historian, chronicles the life of Queen Victoria and the passionate love she shared with the German Prince Albert. Victoria's reign embraced the industrialization of Britain, the creation of numerous inventions, and advances in transport undreamed of when she had come to the throne as a girl of barely eighteen years. Above all, the morality and style of living were transformed. Gone were the days of the raffish, improvident Hanoverian kings whose behavior tended to be emulated by the people. For twenty-one years of Victoria's reign she was married to a German prince who was as determined "to be good" as the queen. Prince Albert was as responsible for the nation's renaissance as the monarch herself. He might have been the butt of the aristocracy, but that in no way diminished his influence. Victoria and Albert had nine children and became the archetype of the nineteenth-century family. But the outside world knew nothing of the passionate and turbulent relationship between the queen and her prince consort. Thunderous rows grew from the most trivial origins and threatened to tear the two apart, but always the sun of reconciliation and love finally broke through the storms.
Levertijd: Verwacht over 9 weken
€25.99

Victoria and Albert Engels | Druk: 1 | Paperback | 9780312303853 | 252 pagina's
Taal
Engels
Bindwijze
Paperback
Druk
1
Verschijningsdatum
oktober 1996
Afmetingen
22,9 x 15,2 x 1,9 cm
Aantal pagina's
252 pagina's
Illustraties
Nee
Auteur
Richard Hough
Uitgever
St. Martin'S Griffin
Extra groot lettertype
Nee
Gewicht
386 g
Verpakking breedte
156 mm
Verpakking hoogte
16 mm
Verpakking lengte
230 mm
Bekijk alle opties Afrekenen Voeg toe aan lijst
Gerelateerde producten