Wat is dit voor site? Wij zoeken de goedkoopste boeken op internet. The Atmospheric Effects of Stratospheric Aircraft Projectvonden we het goedkoopst op Bol.com voor €0. We hebben gezocht in nieuwe en tweedehands boeken. Rechtsonderaan de pagina kan je het boek direct bestellen via Bol .com.
The Atmospheric Effects of Stratospheric Aircraft Project
Engels | Paperback | 9780309060950 | 68 pagina's
National Research Council, Division On Earth And Life Studies - 9780309060950
Engels | Paperback | 9780309060950 | 68 pagina's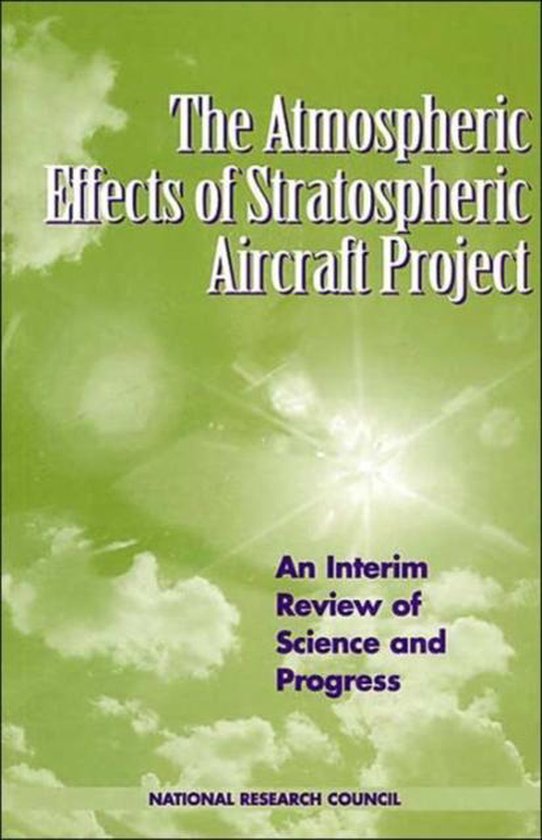 Scientists and policy-makers alike are concerned that operation of a fleet of high-speed civil transport (HSCT) aircraft could significantly affect the global atmosphere. HSCT emissions may have a direct effect on the chemistry of the atmosphere, leading to changes in the distribution of ozone; they may also have indirect effects on ozone and on global climate through coupling with radiative and dynamical processes in the atmosphere. An assessment of the atmospheric impact of a fleet of HSCTs thus requires not only an understanding of the chemistry of the natural stratosphere and its possible perturbations by HSCT emissions, but also an understanding of the pathways for transport of HSCT emissions within the atmosphere, and the resulting temporal and spatial distribution of HSCT emissions. The results of NASA's Atmospheric Effects of Stratospheric Aircraft (AESA) project were summarized in a 1995 NASA assessment. The present report looks at that summary and at more recent work to evaluate the state of the science. AESA has made good progress in the past few years. Satellite and aircraft observations have elucidated important aspects of large-scale transport processes. Field campaigns have provided a much better picture of the relative importance, below 20 km altitude, of the major catalytic cycles for ozone destruction. Careful intercomparisons of assessment models have led to reduction of some of the differences among the models. However, a number of uncertainties and inconsistencies still remain.
Levertijd:
-
The Atmospheric Effects of Stratospheric Aircraft Project Engels | Paperback | 9780309060950 | 68 pagina's
Taal
Engels
Bindwijze
Paperback
Verschijningsdatum
augustus 1998
Aantal pagina's
68 pagina's
Illustraties
Nee
Auteur
National Research Council | Division On Earth And Life Studies
Co-auteur
Division On Earth And Life Studies
Uitgever
National Academies Press
Verpakking breedte
152 mm
Verpakking hoogte
0 mm
Verpakking lengte
229 mm
Bekijk alle opties Afrekenen Voeg toe aan lijst
Gerelateerde producten