Wat is dit voor site? Wij zoeken de goedkoopste boeken op internet. Regulating Capitalism?vonden we het goedkoopst op Bol.com voor €77.99. We hebben gezocht in nieuwe en tweedehands boeken. Rechtsonderaan de pagina kan je het boek direct bestellen via Bol .com.
Regulating Capitalism?
Engels | Druk: 1 | Hardcover | 9780230279841 | 253 pagina's
J. Zimmermann, J. Werner - 9780230279841
Engels | Druk: 1 | Hardcover | 9780230279841 | 253 pagina's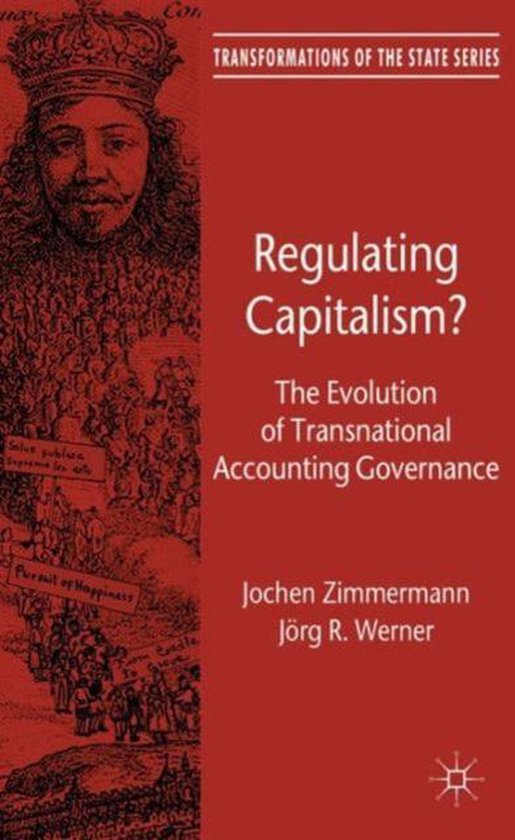 This book charts the regulatory changes at the heart of capitalist economies; the financial reporting on financial markets. It is a unique contribution interconnecting issues both of contemporary political science and accounting research. The book contains in-depth descriptions of regulatory settings (and changes) in six countries: Canada, France, Germany, Japan, the United Kingdom and the United States and aims to takes a close look at drivers of change such as crises and globalization. The book also links these drivers of change with moderating institutional structures such as the legal and financial systems, but also the welfare states in place. Taken together, it shows how a trend to more transnationalization in accounting emerges but also its likely limits.
Levertijd: 2 - 3 weken
€77.99

Regulating Capitalism? Engels | Druk: 1 | Hardcover | 9780230279841 | 253 pagina's
Taal
Engels
Bindwijze
Hardcover
Druk
1
Verschijningsdatum
september 2013
Afmetingen
21,6 x 14,5 x 2,3 cm
Aantal pagina's
253 pagina's
Illustraties
Nee
Auteur
J. Zimmermann | J. Werner
Co-auteur
J. Werner
Uitgever
Palgrave Macmillan
Extra groot lettertype
Nee
Gewicht
4385 g
Verpakking breedte
140 mm
Verpakking hoogte
20 mm
Verpakking lengte
216 mm
Bekijk alle opties Afrekenen Voeg toe aan lijst
Gerelateerde producten