Engels | Druk: 1 | E-book | 9780132953801 | 286 pagina's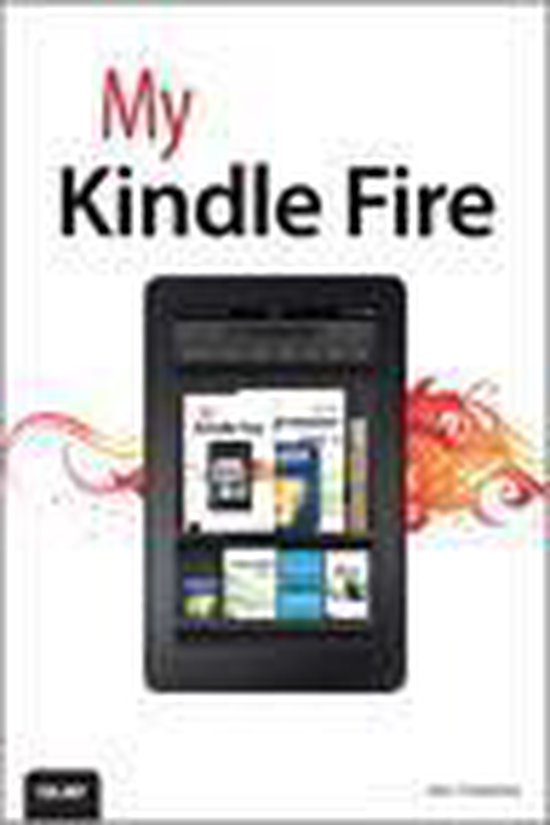 My Kindle Fire is the most comprehensive one-stop guide to the all-new Kindle Fire tablet device. With this book you will learn how to tap into every Kindle Fire feature, including many of the hidden ones not discussed in other books. From setting up your Kindle Page, managing your music, watching movies, and downloading content - this book covers everything. The task based full-color format allows you to quickly and easily find the exact task you want to accomplish and walks you through it in a delightfully concise and visual manner. My Kindle Fire makes it easy for you to:
• Master all the basics, fast: reading, playing, watching, browsing, and more
• Tweak your Kindle Fire for quicker access and longer battery life
• Sample best-seller book chapters for free
• Mark up any eBook with highlights, notes, and bookmarks
• Convert your personal documents for use on Kindle Fire
• Discover Calibre, a powerful eBook management tool
• Control even the largest music libraries
• Get instant answers from Wikipedia, and from Kindle Fire's built-in dictionary
• Listen to personalized Internet radio stations created just for you
• Use your Kindle Fire as a digital photo frame
• Prevent unwanted subscription charges
• Set up any email account to work on your Kindle Fire
• Explore any web content with Amazon's innovative Silk browser
• Use Amazon Cloud to get your stuff anywhere—even if you left your Kindle at home
• And much much more…
Unlike many other guides which might only briefly mention or skip over some very import Kindle Fire features My Kindle Fire covers everything. Here are just a few of the things you'll find in My Kindle Fire that aren't covered in other guides:
• Full coverage of Calibre, a free application for Mac or PC that helps manage your eBook library
• A large number of walkthroughs for managing music playlists, including how to use cloud playlists.
• How to reinstall multiple apps at once in case you reset your Kindle Fire.
• Step-by-step walkthroughs on configuring all types of email accounts.
• Coverage on handling attachments in your email application.
• Importing contacts from your existing email application or cloud service and how you can export your contacts in order to back them up.
• How to use Copy and Paste on the Kindle Fire.
• How to use social networking integration with Facebook and others.
• Walkthroughs on using the Gallery app, Pandora, Audible, and other popular apps.
• Shows you how to access files on other computers in your house right from your Kindle Fire.
Levertijd: Direct beschikbaar
€10.99
(Exclusief €1,99 verzendkosten)