Engels | Druk: 1 | E-book | 9780132704656 | 528 pagina's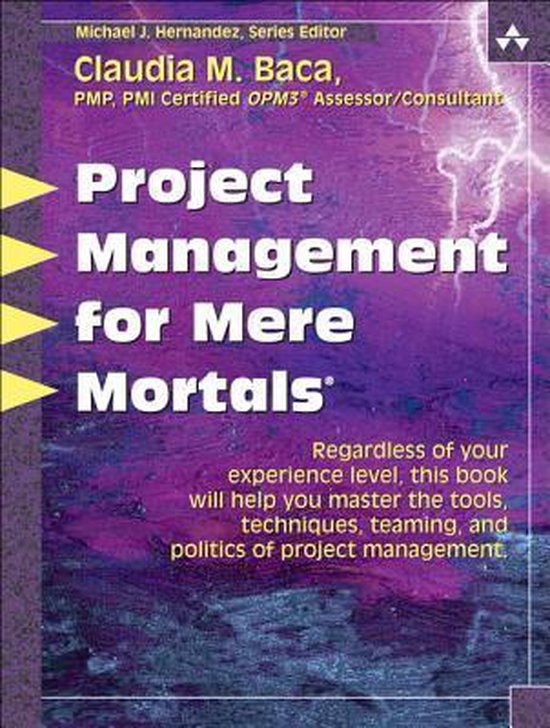 Project Management for Mere Mortals® strips away the myths and mysteries of effective project management, giving you the skills, tools, and insights to succeed with your next project—and every project after that.
Long-time project manager and trainer, Claudia Baca, walks you through all five process groups of project management: initiation, planning, execution, monitoring and controlling, and closing. Baca examines each process group from the perspectives of the working project manager and team member, highlighting the organizational issues most likely to arise and offering proven solutions. For each process group, she presents tools you can start using right now—and demonstrates those tools at work in a realistic running case study.
This guide takes you from the absolute basics through advanced techniques, such as measures of performance and change control. You'll learn how to
• Accurately scope projects and build workable timetables
• Create trustworthy budgets and use them to manage your project
• Organize work assignments for maximum efficiency
• Build project teams, and keep them motivated
• Intelligently assess quality goals, and decide "how good it has to be"
• Identify and mitigate the real risks your project will encounter
• Control changes and stay on track, no matter what surprises occur
• Close projects successfully, and learn lessons for future projects
• Gain crucial skills you'll need for PMI certification
Levertijd: Direct beschikbaar
€28.99