Wat is dit voor site? Wij zoeken de goedkoopste boeken op internet. Principles of Code Enforcementvonden we het goedkoopst op Bol.com voor €0. We hebben gezocht in nieuwe en tweedehands boeken. Rechtsonderaan de pagina kan je het boek direct bestellen via Bol .com.
Principles of Code Enforcement
Engels | Druk: 1 | Paperback | 9780132625913 | 424 pagina's
James Foley, James Foley - 9780132625913
Engels | Druk: 1 | Paperback | 9780132625913 | 424 pagina's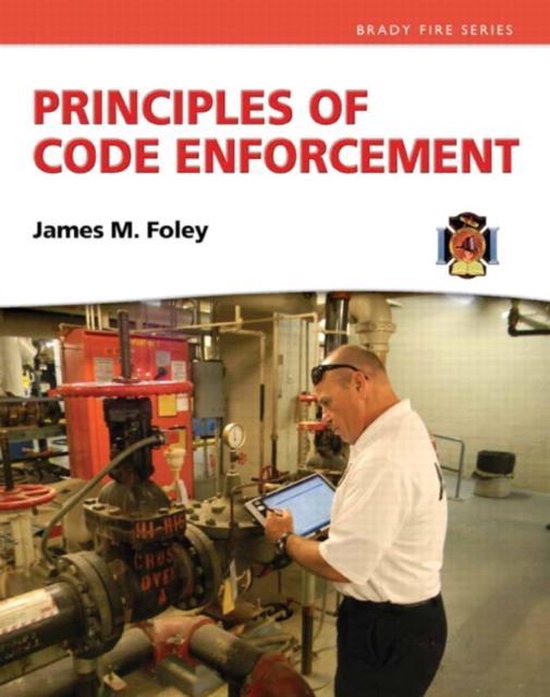 Principles of Fire Code Enforcement provides a comprehensive overview of the everyday work practices of fire inspectors and the important role they play in fire risk reduction in their communities. The text's easy-to-follow format covers basic and advanced concepts for fire science students, fire inspectors, and fire officers seeking advancement in their fire service careers. Case studies and illustrations help readers understand and implement complex fire code and fire protection requirements and provide insight into practical approaches to improving response and recovery efforts in the community. This text addresses the FESHE requirements for fire code enforcement as well as NFPA 1031 and 1037 knowledge requirements.
Levertijd:
-
Principles of Code Enforcement Engels | Druk: 1 | Paperback | 9780132625913 | 424 pagina's
Taal
Engels
Bindwijze
Paperback
Druk
1
Verschijningsdatum
april 2013
Afmetingen
25,4 x 20,3 x 1,3 cm
Aantal pagina's
424 pagina's
Illustraties
Nee
Auteur
James Foley | James Foley
Co-auteur
James Foley
Uitgever
Pearson Education (Us)
Extra groot lettertype
Nee
Gewicht
630 g
Verpakking breedte
10 mm
Verpakking hoogte
10 mm
Verpakking lengte
10 mm
Bekijk alle opties Afrekenen Voeg toe aan lijst
Gerelateerde producten