Engels | Druk: 6 International ed | Paperback | 9780130493071 | 815 pagina's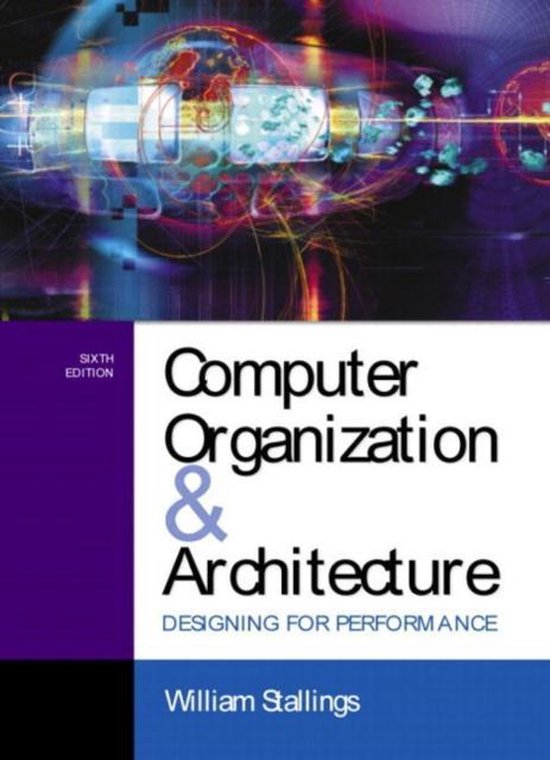 Computer Organization and Architecture 6e editie is een boek van William Stallings uitgegeven bij Pearson Education Limited. ISBN 9780130493071

For junior/senior/graduate-level courses in Computer Organization and Architecture in the Computer Science and Engineering departments.This text provides a clear, comprehensive presentation of the organization and architecture of modern-day computers, emphasizing both fundamental principles and the critical role of performance in driving computer design. The text conveys concepts through a wealth of concrete examples highlighting modern CISC and RISC systems.
Levertijd: 1 - 8 dagen
Tweedehands: €19.99
(Inclusief €1,99 servicekosten)
Computer Organization and Architecture Engels | Druk: 6 International ed | Paperback | 9780130493071 | 815 pagina's
Taal
Engels
Bindwijze
Paperback
Druk
6 International ed
Afmetingen
1 x 1 x 1 cm
Aantal pagina's
815 pagina's
Illustraties
Nee
Auteur
William Stallings
Uitgever
Pearson Education Limited
Originele Titel
Computer Organization and Architecture: Designing for Performance
Gewicht
1280 g
Verpakking breedte
178 mm
Verpakking lengte
235 mm