Kathleen Weathers, David L. Strayer - 9780120887743
Engels | Druk: 2 | Paperback | 9780120887743 | 326 pagina's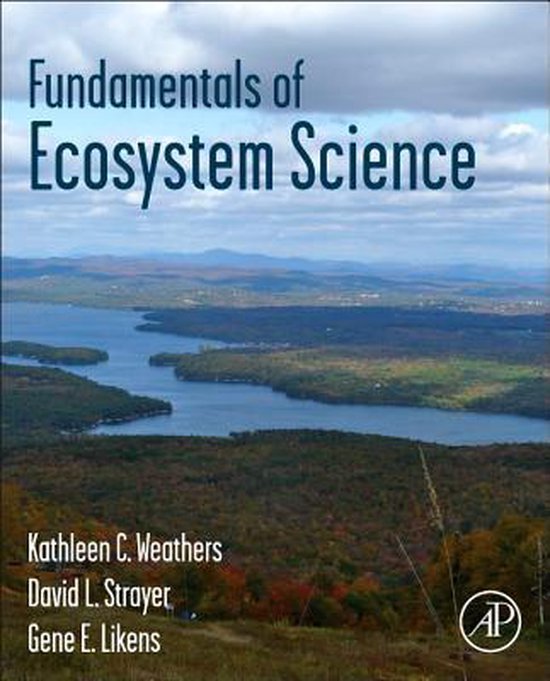 Fundamentals of Ecosystem Science provides a compact and comprehensive introduction to modern ecosystem science.
This book covers major concepts of ecosystem science, biogeochemistry, and energetics. It addresses, contrasts, and compares both terrestrial and aquatic ecosystems. It combines general lessons, concepts, frameworks, and challenges in highly accessible synthesis chapters. It presents firsthand case studies, written by leaders in the field, offering personal insights into how adopting an ecosystem approach led to innovations, new understanding, management changes, and policy solutions.
This book is ideal for advanced undergraduate and graduate students who have had a general biology course, but not further training in ecosystems as well as researchers and professionals in ecology and environmental sciences.
Addresses, contrasts, and compares both terrestrial and aquatic ecosystems
Combines general lessons, concepts, frameworks, and challenges in highly accessible synthesis chapters
Presents firsthand case studies, written by leaders in the field, offering personal insights into how adopting an ecosystem approach led to innovations, new understanding, management changes, and policy solutions
Levertijd: Uiterlijk 5 februari in huis
€62.99

Fundamentals of Ecosystem Science Engels | Druk: 2 | Paperback | 9780120887743 | 326 pagina's
Taal
Engels
Bindwijze
Paperback
Druk
2
Verschijningsdatum
december 2012
Afmetingen
Afmeting: 24,1 x 20,3 x 2,5 cm
Aantal pagina's
326 pagina's
Illustraties
Nee
Auteur(s)
Kathleen Weathers | David L. Strayer | Gene E. Likens
Redacteur
Kathleen C. Weathers
Co-redacteur
David L. Strayer
Uitgever
Elsevier Science Publishing Co Inc
Extra groot lettertype
Nee
Gewicht
660 g
Studieboek
Ja
Verpakking breedte
191 mm
Verpakking hoogte
235 mm
Verpakking lengte
235 mm