Wat is dit voor site? Wij zoeken de goedkoopste boeken op internet. Human Physiologyvonden we het goedkoopst op Bol.com voor €0. We hebben gezocht in nieuwe en tweedehands boeken. Rechtsonderaan de pagina kan je het boek direct bestellen via Bol .com.
Human Physiology
Engels | Druk: 10th edition | Hardcover | 9780073312934 | 800 pagina's
Stuart Fox, Rompolski, Krista - 9780073312934
Engels | Druk: 10th edition | Hardcover | 9780073312934 | 800 pagina's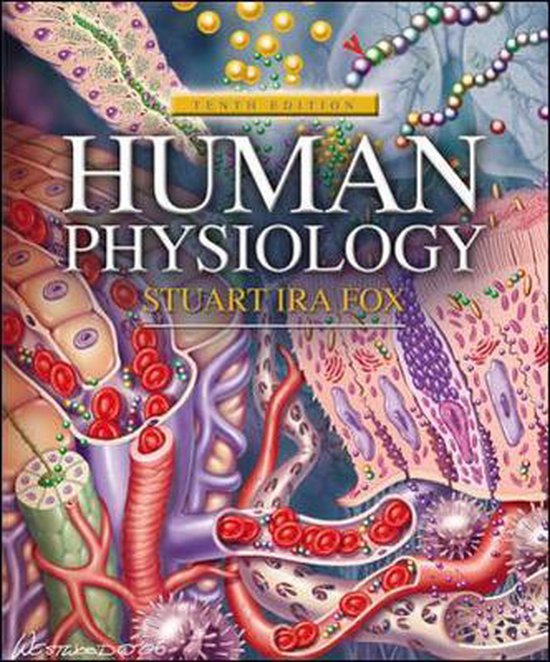 #1 selling book with great explanations, and just enough anatomy!Now in its 10th edition, Fox is the best-selling book in this market. Clear explanations and a solid learning framework have been market tested and refined. Fox help students master the fundamentals by providing appropriate anatomical detail.Human Physiology, Tenth Edition, is intended for the one-semester Human Physiology course often taken by allied health and other biology students. The beginning chapters introduce basic chemical and biological concepts to provide students with the framework they need to comprehend physiological principles. The chapters that follow promote conceptual understanding rather than rote memorization of facts. Health applications are included throughout the book to heighten interest, deepen understanding of physiological concepts, and help students relate the material to their individual career goals. Every effort has been made to help students integrate related concepts and understand the relationships between anatomical structures and their functions.
Levertijd:
-
Human Physiology Engels | Druk: 10th edition | Hardcover | 9780073312934 | 800 pagina's
Taal
Engels
Bindwijze
Hardcover
Druk
10th edition
Verschijningsdatum
januari 2007
Aantal pagina's
800 pagina's
Illustraties
Nee
Auteur
Stuart Fox | Rompolski, Krista
Co-auteur
Rompolski, Krista
Uitgever
Mcgraw-Hill Education - Europe
Gewicht
1957 g
Verpakking breedte
229 mm
Verpakking hoogte
34 mm
Verpakking lengte
279 mm
Bekijk alle opties Afrekenen Voeg toe aan lijst
Gerelateerde producten