Wat is dit voor site? Wij zoeken de goedkoopste boeken op internet. Belairvonden we het goedkoopst op Bol.com voor €0. We hebben gezocht in nieuwe en tweedehands boeken. Rechtsonderaan de pagina kan je het boek direct bestellen via Bol .com.
Belair
Engels | Paperback | 9780007447992 | 64 pagina's
Katharine Newall - 9780007447992
Engels | Paperback | 9780007447992 | 64 pagina's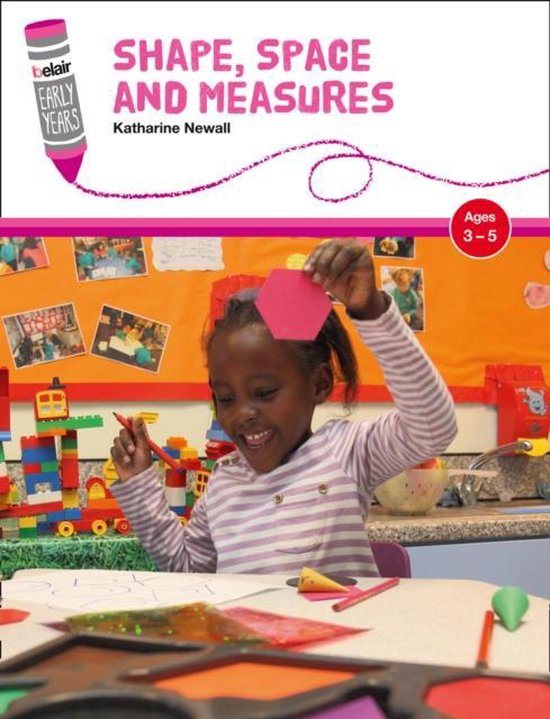 Shape, Space and Measures is packed with flexible ideas for developing early understanding and igniting curiosity in the Mathematics area of learning. Activities across fifteen themes can be tailored to meet the needs and interests of every child and support progress towards attaining the knowledge and skills required by the Early Learning Goals. - Clear learning intentions for each activity enable effective planning of experiences. - Suggestions for involving parents with Home Links to extend the learning themes. - Links to different areas of learning through a variety of topics. - Photographs of real children's work to illustrate potential learning outcomes of the activities.
Levertijd:
-
Belair Engels | Paperback | 9780007447992 | 64 pagina's
Taal
Engels
Bindwijze
Paperback
Verschijningsdatum
september 2012
Aantal pagina's
64 pagina's
Aanbevolen leeftijd
3 - 5 jaar
Illustraties
Nee
Auteur
Katharine Newall
Uitgever
HarperCollins Publishers
Extra groot lettertype
Nee
Gewicht
250 g
Verpakking breedte
210 mm
Verpakking hoogte
6 mm
Verpakking lengte
297 mm
Bekijk alle opties Afrekenen Voeg toe aan lijst
Gerelateerde producten